As the Mae Young Classic edges closer the anticipation and excitement grows and grows for the upcoming women's tournament and today the WWE has revealed who will be calling all of the action on the WWE Network for the tournament.
Announced by WWE.com, the company has decided to have broadcasting legend and WWE Hall of Famer, Jim Ross and fellow WWE Hall of Famer, Lita is the official commentary team for the tournament. This duo brings a mix of commentary and in-ring experience together and will hopefully pay off in the same way that the Mauro Ranallo and Daniel Bryan announcing team did for the Cruiserweight Classic last year.
The commentary team
JR was brought back to the WWE for WrestleMania 33 when he guest commentated on the night's main event between Roman Reigns and The Undertaker and has since been used for the WWE United Kingdom Special as well as the WWE United Kingdom Championship match at NXT TakeOver. His experience and knowledge of the wrestling industry cannot be topped and his iconic voice and passion will be a major boost to the tournament's credibility.
His return to WWE has been met by an overwhelming response from the WWE Universe and it seems that WWE is taking full advantage of having him back working for the company, which is a smart decision. So far, the company has used JR in the right way, on a part-time basis for special events and tournaments and it is clear that he is enjoying the opportunities.
Lita brings in-ring knowledge to the commentary booth and will certainly be giving plenty of insight into what is happening in the ring and likely, the psychology behind the decisions being made by the competitors. Lita hasn't been seen on WWE television for several months after being replaced on the Pre-Show's, but it is good to see the two parties still working well together.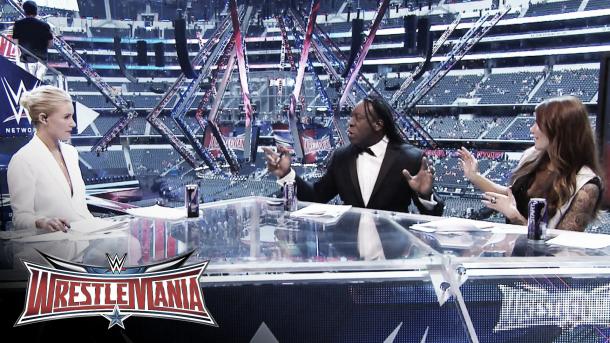 A four-time WWE Women's Champion, Lita is one of the greatest of all time to step in between the ropes and her return will also be welcomed by fans. Whilst she might not have as much broadcasting experience as somebody like Renee Young, she is a safe choice for WWE and if the pair can work well together, they could add plenty to what is shaping up to be an exciting tournament.