The future of Enzo Amore once looked big and bright but now however the self proclaimed 'Certified G' and 'Bonafide Stud' faces a mountain that he not be able to climb.
Following issues with his personality and reports involving strippers and late nights, the odds are firmly stacked against the fan favourite who is all alone in the wilderness of WWE.
Lost in the wild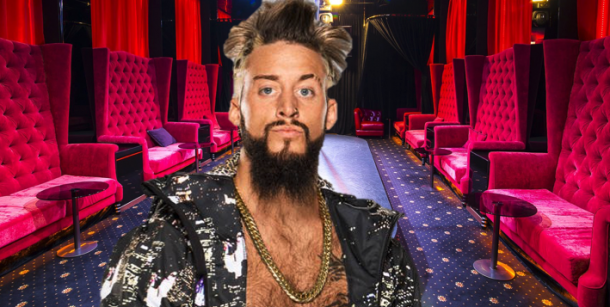 According to reports, Enzo Amore is facing a mountain of a task to get himself back into the good books of the WWE locker room and one that many believe he will never win back.
Following a huge social media rant by a stripper named 'Queen Bee' labelling the 30-year-old as "STUCK UP AF" she continued berating him in a larger online post, saying:
"He kept talking about how cool he was and gave his boy a little money to tip. We had a really forced convo because he was high af ('only a $2500 fine') and was looking for a girl to take home! I dont smoke at all or drink alcohol a lot so i said no. He said just come watch…. creep alert.
"He got a couple spanks and 'showered' me with about $10 in singles even tho he kept telling me how famous and rich he was.. I just kept thinking if youre so famous how come i never heard of you?"
Before this event transpired, it was reported that Roman Reigns kicked Amore off of a tour bus with the reasons behind this act as of yet unknown, but with The Big Dog commanding masses of respect backstage it does not bode well.
JBL on his chances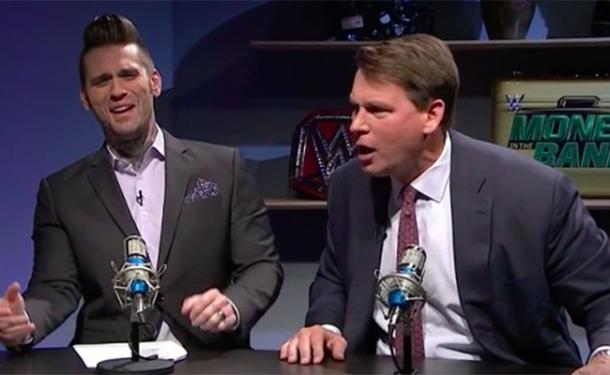 While John 'Bradshaw' Layfield may have a reputation as a bully, his veteran status acts as a symbol of respect and given his tenure in the WWE locker room he will know better than most about who will make, or break.
On Amore's chance, the 50-year-old who was the reported reason behind former SmackDown Lead commentator Mauro Ranallo leaving the company said:
"Yes, there's been a history of this," continued Bradshaw. "It's called wrestler's court, it's to mediate conflicts. Undertaker was the judge, I was the prosecuting attorney, either Godfather or Kane was the bailiff.
"Sometimes you circumvented court completely and just threw them out of the locker room or threw them off buses. Miz was one of those, which by the way, not me. Given credit for it because of storyline reasons. But we also had ring announcers, we've had commentators, we've had talent thrown out of locker rooms in the past.
"Now here is what is bad about it. Most of those guys, except for Miz, Miz is the only one - never made it. Once the locker [room] turned against these guys, they were sprayed with human repellent or whatever - they never made it. So the odds are completely against Enzo. Now I think he's very talented, I have had a good working relationship with him but apparently there's a lot of problems with him and the rest of the world."
The interview took place on Bring it to the Table and given the show's very realistic style of format it may be a wake up call to the Smacktalker Skywalker to step up his game and tone down his personality.
While The Miz overcame the odds, as Bradshaw said, he is the only performer to have been as low in the pecking order as Enzo and come out clean the other side.
What to do with Amore?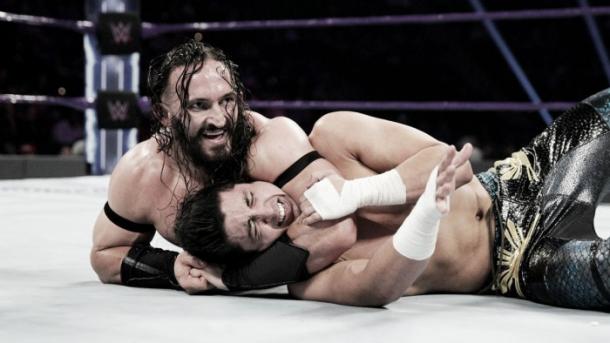 Corey Graves who on Raw co-commentary made the real life reference on Enzo not being a very good "tipper" gave his two cents on the situation and it is like most of the views of Enzo - negative.
He said on Bring it to the Table:
"No! No I do not like Enzo. He is a fine guy, but, again, the guy you see on Monday nights - is that guy 24 hours a day. There's no off switch. It rubs people the wrong way. If you're on a European tour 12 days deep, and he's going on and on and on, about how he partied with The Weekend in LA, you're gonna get tired of hearing about it. There's a limit and when you're on the road that much, that'll wear on your nerves."
Despite this, Graves believes there is a way back for Amore, and that way back is on 205 Live where he qualifies as a Cruiserweight and could provide that familiar face to get fans watching - something that JBL agreed.
This may seem like a demotion but it may be just the fresh start the 'Muscles Marinara' needs to kickstart his career as the pair singled out Neville's progression as a positive indicator of what is possible.
While this is one option, another reported suggestion is for the New Jersey born performer to head back down to NXT, with him now separated from the WWE locker room for the time being.