WWE SummerSlam has played out some of the top talking points within the world of professional wrestling in years gone by, including the Randy Orton head blood incident that took place last year.
While, the past has set the tone for what to expect, the upcoming card is one that could on one of the best events this recent years; but who will come out on top?
Pre Show
Akira Tozowa (c) vs. Neville - Cruiserweight title match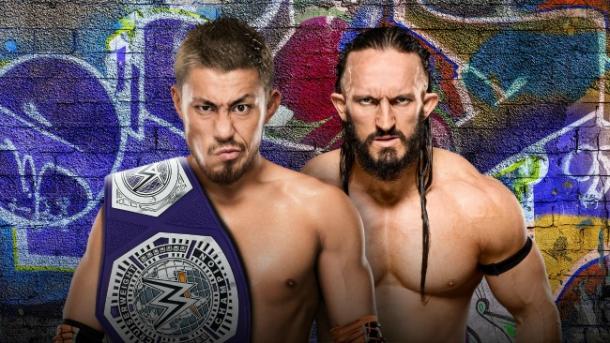 Joel Lampkin - Few would have guessed that heading into SummerSlam the coveted Purple Title would not be around the waist of The Geordie Warrior Neville. However, despite his clear superiority, his reign had to end sometime, and with a lack of star studded opponents waiting on the wings, it made sense for a star to be made within the 205 Live division - step forward Akira Tozawa. The latest member of the Titus Brand, brought the first taste of gold, but how short will his reign last?
Prediction: Akira Tozawa
Matthew Wilkinson - The decision to have Akira Tozawa become champion on Raw was a surprising one to say the least and left fans with mixed feelings. The fact that this match has been placed on the pre-show perhaps proves the WWE was correct in their decision, allowing them to have more time and potentially a bigger audience. Neville has worked wonders as champion and did deserve a bigger pay off than what he got, which is why this writer believes he will regain the title at the first possible opportunity. This feud has legs to carry on and Tozawa having to regain the belt could be a fun story to tell.
Prediction: Neville
The New Day (c) vs. The Usos - SmackDown tag-team title match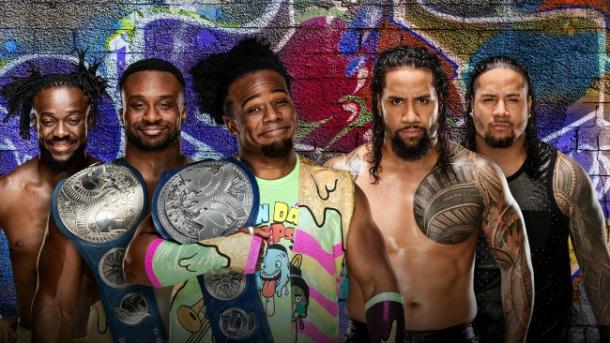 JL - Considering the epic rap battle that took place featuring music artist Wale just a month ago, it is baffling to see such a high profile match take place on the pre show, especially given the sheer talent of the two teams involved. SmackDown Live has struggled to create a meaningful tag-team division with just The New Day and The Uso's billed as powerful dynamics, while the Samoan twins deserve another run to show their talents, the real narrative should take place between the trio who invented Booty'o's and the returning Breezango in two weeks time.
Prediction: The New Day
MW - What a shame that this match has found itself on the pre show, as this feud has been incredibly entertaining with the match quality to back it up. Everyone involved has incredible talent and both teams could walk away with the championships and be seen as legitimate title holders. The Usos heel turn provided a new lease of life to the tag team and they've hit the ball out of the park since being given legitimate contenders in the form of New Day. As far as the champions are concerned, they too have felt fresher following their break and really being some star power to the blue brand and for that reason alone, this writer thinks they will leave as champions; holding on until some new challengers arise.
Prediction: The New Day
The Hardy Boyz w/ Jason Jordan vs. The Miz, Bo Dallas & Curtis Axel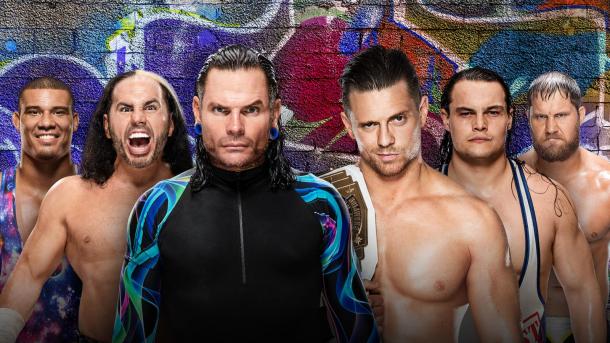 JL - Injury struck and forced what could have been a stand alone moment on the show into the 'we'll never know' pile of ideas. The injury to Scott Dawson threw a spanner in the works regarding a potential breakout feud with The Hardys who instead team with Jason Jordan to take on The Miz, Bo Dallas and Curtis Axel in a six-man tag-team match. A meaningless match but one that will keep the crowd happy given the feel good factor that the brothers from can bring, and a win they may need if the 'deletion' is upon us.
Prediction: The Hardy & Jason Jordan
MW - A match thrown together at the last minute to get several people on the card. It seems strange that the Intercontinental Champion wouldn't be in a featured match and the same can be said for Jason Jordan considering his push through his Kurt Angle storyline. The Hardy Boyz were expected to face The Revival but an injury prevented that taking place and it is no surprise to see them put on the show due to their popularity. Because there is no real story here, expect to see the baby faces win with either Bo Dallas or Curtis Axel taking the fall.
Prediction: Hardyz/Jason Jordan
Main Card
The Big Show vs. Big Cass (w/ Enzo Amore in a shark cage)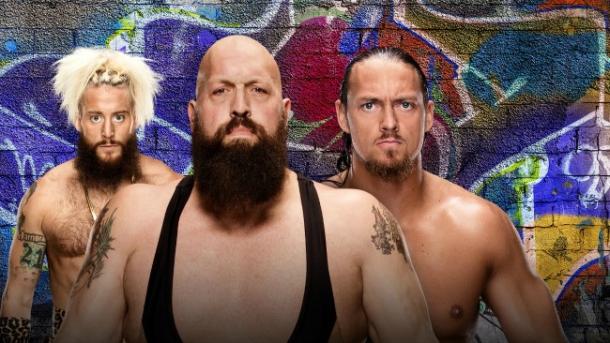 JL - One day, the WWE Universe will look back on the career of The Big Show and wish they never chanted "Please Retire" - especially considering the phenomenal shape the giant has got himself into. However, there factors in this match have left a sour taste in the mouths of many, with the storyline really about Enzo Amore needing a big man to get revenge on Big Cass. With the veteran suffering from an injured hand, its unlikely he will be able to floor his equally tall opponent, giving him a monumental win over a legend at The Biggest Party of the Summer.
Prediction: Big Cass
MW - The battle of the 'bigs,' that also involves a shark cage to trap a baby face, for some reason. None of this is exciting to me and personally, this writer will be happy when it's over. Big Cass has done well in his role but two men of their size battling never leads to a classic and whilst Big Show has tried, the WWE seems very confused over Enzo Amore's future. A defeat here would derail Cass' push and a Big Show win isn't needed for the veteran, this should be routine.
Prediction- Big Cass
Naomi (c) vs. Natalya - SmackDown Women's title match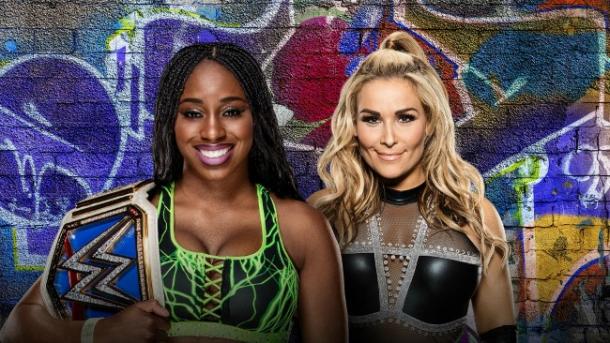 JL- The dancing and the gimmick of Naomi has kept her in the spotlight, sorry 'glowlight', for longer than expected, and while she got her WrestleMania moment, her talent and charisma have been kept locked away and her pairing with Natalya has raised eyebrows. With a hugely talented locker room, the Blue Brand can boast a number of imposing figures for the Women's Championship - but how many times can Natalya be so close, yet so far?
Prediction: Natalya
MW- Both of these ladies are very talented in the ring, but for some reason this feud just hasn't connected the way that is should have. Probably because the amount of interaction between them has been poor, with WWE spending plenty of time on other members of the roster instead. With both Charlotte and Becky Lynch rebuilding their status as of late, the shadow of the Four Horsewomen ladies still looms over everyone and it because of that, one of those ladies will be the ones to take the title when the time comes.
Prediction- Naomi
Cesaro & Sheamus (c) vs. Dean Ambrose & Seth Rollins - RAW tag-team title match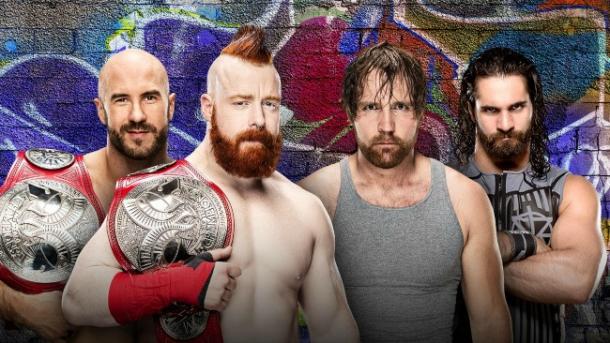 JL - The child inside is struggling to contain itself, with the possibility of The Shield reuniting fully down the line, the taste of Dean Ambrose and Seth Rollins teaming up is enough to salivate for now. However, can the pair truly stay on the same page? Ambrose has rejected Rollins, and vice versa , showing that tension still lingers inside both of these stars, will a loss to the tag-team champs set up a feud for the pair?
Prediction: Cesaro & Sheamus
MW- This one is a dark horse to be match of the night in this writers opinion. The amount of star power in this match is incredible and the story that has been told is gripping with the former Shield brothers slowly regaining trust for each other, all leading to this point. Sheamus and Cesaro have done a great job as champions, something nobody expected at the start of their best of seven series; proving sometimes fans need to have more trust and patience. This match should be great with plenty of near falls and likely a tease that Rollins and Ambrose can't work together. A lot of people have speculated at an Ambrose heel turn and whilst this writer believes that is the eventual aim; this would be too soon. The potential turn can easily be stretched out and having the Shield brothers just miss out on the titles at SummerSlam would he the next logical step; they can claim the gold (or silver) later down the line before the betrayal takes place.
Prediction- Sheamus & Cesaro
Alexa Bliss (c) vs. Sasha Banks - RAW Women's Title match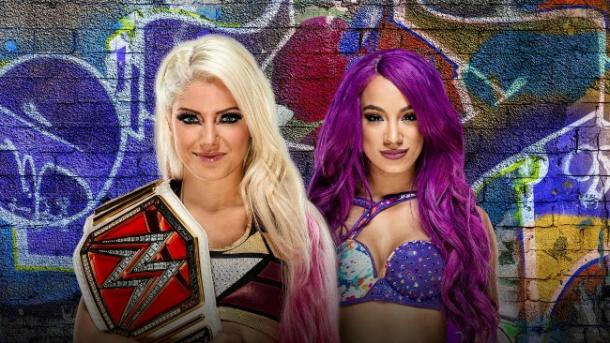 JL- First off, its a shame to see Bayley's chance to redeem herself taken away due to injury, but its a pleasure to see Sasha Banks thrust into the limelight against an equally sassy opponent. Both of these females can bring out the best in each other with reports of real tension between the pair. The Boss has showed she is one of the top women in the company and Bliss has been the breakout star of the division over the past year, seeing her flourish has been a sight to behold and this should not be the time for The Goddess to give up her throne; just yet.
Prediction - Alexa Bliss
MW - Even though it is a shame that Bayley got injured as nobody wants to see talent hurt, we have finally found our way back to this point and the match that should have always been booked for SummerSlam. Their is a built in feud between Alexa Bliss and Sasha Banks and this writer is very pleased that it is going to continue here. Sadly they didn't get as much out of the feud as possible due to the fact Bayley was originally in the match, but this should be a fun one and as both women work well together. Bliss' run has been entertaining as champion, but with the amount of heels of the roster that could get a shot such as Emma and Nia Jax, passing the belt to Banks feels like the correct decision, to open up the roster to new feuds rather than repeats.
Prediction- Sasha Banks
Finn Balor vs. Bray Wyatt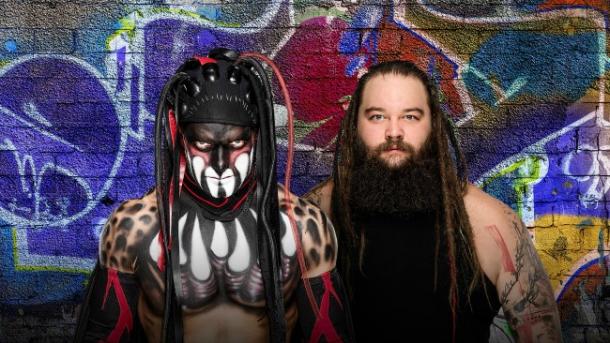 JL- This match got interesting fast. Alls it takes is a storyline and a bucket of blood to get fans interested in Bray Wyatt again and pairing him with a superstar with a dark past such as Finn Balor has created a beautiful narrative. The Eater of Worlds will have awoken something inside of The Irishman that he may come to regret but for the WWE Universe it will be a sight to behold.
Prediction: Finn Balor
MW - The match that everybody was screaming for when Finn Balor debuted his 'demon' back in NxT and is currently set to be lost in the shuffle when it finally takes place. That is the sad reality of just how far Bray Wyatt's character has fallen, but with that said both men have worked hard to make this entertaining. Of course it is wacky and over the top but that is wrestling and that is what these characters are. The return of Balor's demon will provide a fun spectacle, although it should have been kept as a surprise. In terms of predictions, this is likely another case of Bray Wyatt's actions never backing up his words, which will lead to a Balor victory.
Prediction- Finn Balor
Randy Orton vs. Rusev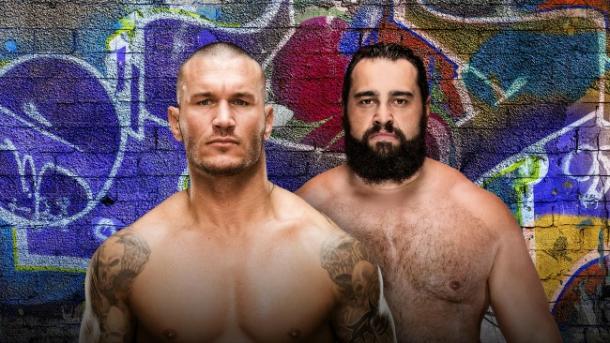 JL - While the always special RKO outta' nowhere is a graceful and elegant surprise for the WWE Universe, a meaningless Randy Orton victory is anything but. Since returning a month ago Rusev has shown once again why he has achieved a mountain of support, and as WWE Champion Jinder Mahal shown, you can't stay buried forever. The Viper may have got the best of the Brute on the go home edition of the blue brand, but he may have a major victory over Orton come their match at SummerSlam.
Prediction: Rusev
MW - Since his return the Bulgarian Brute has been given opportunities to work with two of the biggest names in the history of the business. Whilst the outcome of his match with John Cena was expected; this one is tougher to predict. Do WWE want to build a future star, or will they look to use this feud as a method to give randy orton his momentum back following his Jinder Mahal defeats? It's a feud that can easily continue following on from SummerSlam, working as a upper mid card rivalry for future PPV's and for that a Rusev victory (not cleanly) would be best.
Prediction- Rusev
Baron Corbin vs. John Cena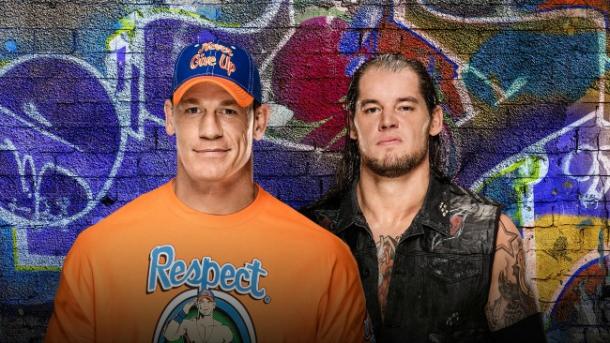 JL - Much like the Balor - Wyatt match, this bout got a whole lot more interesting following the events of the go-home edition of their respective shows. A failed cash in, an unsuccessful once in a life time opportunity, all thanks to John Cena, only infuriating an already angry Baron Corbin. While opinions may see this as another 'burial' it may be the complete opposite, a resurrection if you will. A victory over the 16-time World Champion carries a lot of weight and may mean a deserved title opportunity should he succeed.
Prediction: Baron Corbin
MW - Well, this match got a whole lot more interesting following this weeks episode of SmackDown Live. Before it appeared to be a way of throwing both men on the card, yet now it could be the most physical match of the night due to John Cena costing Baron Corbin his chance to become WWE Champion. Even though it is a shame to see the Money in the Bank briefcase wasted, hope is not lost for Corbin; but a defeat on Sunday could see his future put in a bleak position. On the other hand, a victory over the face of the company will put him right back in the championship picture and people will have no further reason to complain.
Prediction: Baron Corbin
AJ Styles (c) vs. Kevin Owens - United States title match, Shane McMahon special guest referee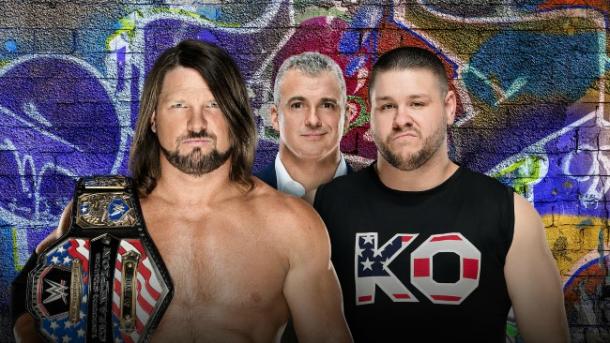 JL - Twists, turns and Shane McMahon, this rivalry has had it all. Styles puts his United States title on the line against Kevin Owens with Shane McMahon as the special guest referee, with the 47-year-old promising to retaliate is either superstar places their hands on him. The stipulation presents itself in a suggestive way, and given that The Prizefighter has a history with the SmackDown commissioner, it seems fitting that he would inadvertently help his former foe claim back what he believes is rightfully his.
Prediction: Kevin Owens
Jinder Mahal (c) vs. Shinsuke Nakamura - WWE Championship match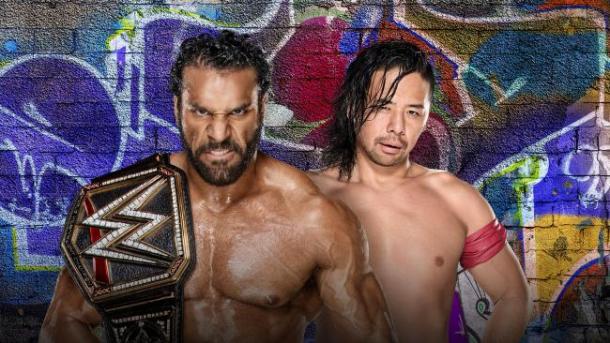 JL- The current tagline for Jinder Mahal's WWE Championship reign should be, he's not bad but he's not great. While his opponent, has been underwhelming, the talent that Shinsuke Nakamura possesses is incredible, but with him only showing a glimpse of what he is capable of. His time in Japan is fondly remembered, while his current tenure in the United States has been reported as 'restricted'. Would a championship unlock his full skillset? Probably not, and with him not showing his true potential, may be the time should be delayed for him to pick up his first title on the main roster. With Mahal boasting the Singh Bros as his bonus cards, The Artist has much more to deal with than just one man.
Prediction: Jinder Mahal
MW - Who would have thought a year ago that this would be the WWE Championship match at SummerSlam? If you could have predicted this, then you deserve a medal! This match certainly won't be in the running for match of the year, but Shinsuke Nakamura is certainly capable of incredible things and Jinder Mahal works hard in every match which could lead to a surprise in the quality. Jinder Mahal's title run, whilst refreshing, hasn't fully delivered and the chance to really get behind Nakamura has created itself and seeing the rock star leave as champion would be an incredible sight.
Prediction: Shinsuke Nakamura
Brock Lesnar (c) vs. Roman Reigns vs. Brawn Strowman vs. Samoa Joe - Universal Title match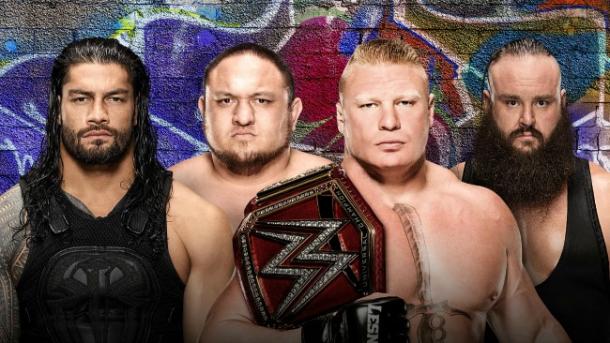 JL - Everyone has a favourite in this match, and there seems to be so much more on the line for one man in particular, with the narrative possibly spoiling the outcome. While many behind the scenes are pushing for Samoa Joe to steal the title, the likelihood remains that Brock Lesnar will walk out of the Barclays Center with his title intact. The stipulation suggested that if the former UFC Heavyweight champion were to lose, he would leave WWE, this was following a call out by current UFC Light Heavyweight champ Jon Jones, sparking speculation about his future. Currently Lesnar is set to leave after WrestleMania 34, and the chances of him holding the Universal Title until that point are strong.
Prediction: Brock Lesnar
MW- This year WWE has created one of it's strongest PPV main events in months for SummerSlam with four genuine contenders that all have a claim to the championship. This match has a big fight feel and is unpredictable because of that which always makes a main event more entertaining. With the rumours that Brock Lesnar is set to leave WWE people have quickly become even more interested, but this writer doesn't believe he will be dropping the belt here and Lesnar will pull of a shock and walk away the way he went in; the champion.
Prediction - Brock Lesnar