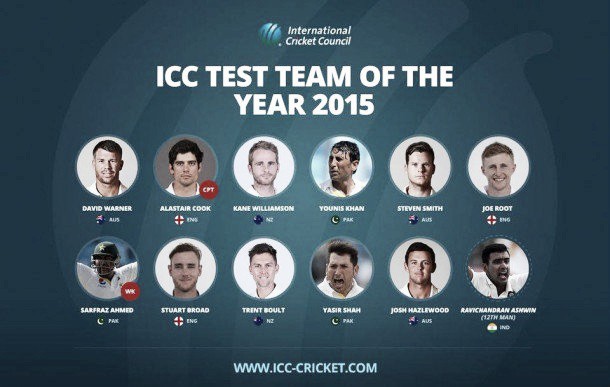 The ICC have announced their Test team of the year every year since 2004 and this year is no exception. But who is actually in it this time around?
Who's English in the team?
There is three English players among the 12 best test players in the world. Alastair Cook is captaining the ICC side, just as he captained England to Ashes glory in the summer. Being included in the ICC side will largely be due to recognition of his landmark 3rd Ashes series win as England captain and also due to his magnificent series in Pakistan which featured a career best 263.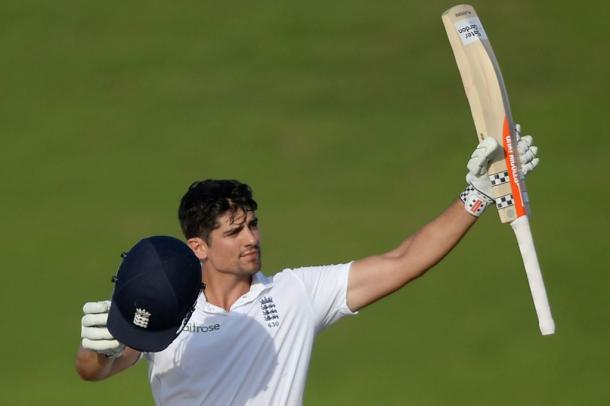 Unsurprisingly Joe Root is also included on the list, the world no.1 test batsman has had an unbelievable year for England, dominating for England in the Ashes before securing his role against Pakistan where he played with his typically natural ability to score easily and consistently. He also features in the ODI side of the Year, no suprise considering he set the record for most runs in a calendar year by an Englishman.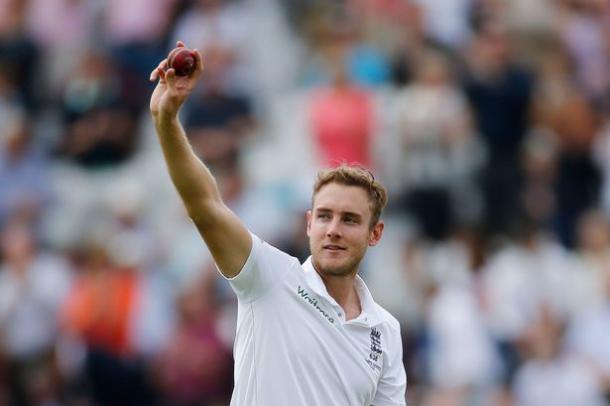 Stuart Broad is the other England player on the list. The England pace bowler had an amazing Ashes series, constantly taking key wickets and then leading the attack in James Anderson's absence, we all remember his magnificent spell of bowling when he took 8-15 as Australia were skittled for just 60 at Trent Bridge. Broad also had a solid time against Pakistan, the tall quick using his extra bounce to threaten the Pakistani batmen on an otherwise flat pitch.
A great year down under
Both Australia and New Zealand have clearly had a good year in Test cricket. The TOTY represents this with 5 of the 12 players coming from Australasia. David Warner, Steve Smith and Josh Hazlewood make up the Australian contingent. Warner has had a great year, he brought back the idea of an attacking Test Opener that included a career best score of 253 against New Zealand. Smith has also had a great year for his career. Despite his accusations of being a flat track bully he still ensured that he joined Joe Root in the top two Test batsmen in the world. Hazlewood however is a slightly surprising choice. The Australian pace-man didn't have a great Ashes series, he struggled to get good swing and hold a good line and length, but has recently had a great season against New Zealand.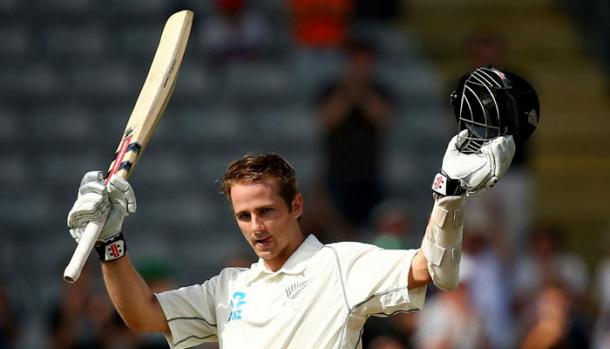 Kane Williamson and Trent Boult makes up the New Zealand representation in the side. Williamson was an obvious choice at number 3 for the side. The New Zealand batsman finished this year with an average of 90+, an absolutely mind blowing achievement in the International arena. Boult was also a solid choice for the pace attack, against England in Spring he was a constant threat and continued his amazing ability to manipulate swing and hold a good line and length throughout the year.
Full team: A Cook, D Warner, K Williamson, Y Khan, S Smith, J Root, S Ahmed, T Boult, S Broad, Y Shah, J Hazelwood, R Ashwin.