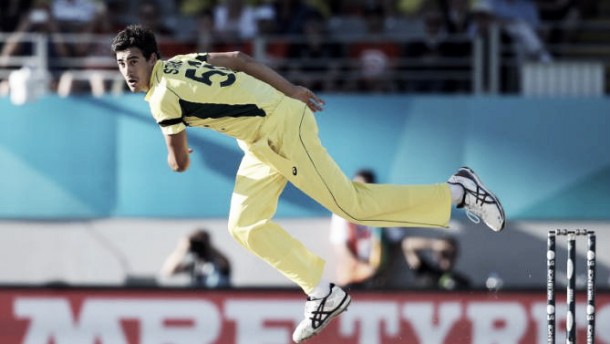 The ICC have announced their One-Day-International Team of the Year for 2015, with only two Australian World Cup winners included in the XI.
Steve Smith and the world's leading wicket-taker for 2015, Mitchell Starc, are the two Australians included after their World Cup triumph on home soil earlier this year.
Starc has 41 scalps in 18 ODI's in 2015, with 22 of those coming during the World Cup at an incredible average of just 10.18.
Rahman selected after fast start
Bangladesh's 20-year-old left-armer Mustafizur Rahman (pictured, credit: zeenews) has been selected despite having only made his ODI debut in June this year.
Rahman shot to stardom with 11 wickets in his first two international matches against India, and has gained 26 wickets in his nine ODI games to date at an impressive average of 12.34, earning him a spot in the team of the year.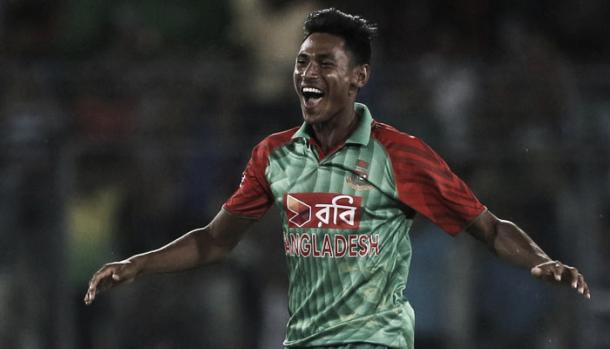 Protea trio headed by captain De Villiers
Three South Africans were named in the year's best ODI team despite the World Cup semi-final defeat.
AB De Villiers, in a selection that will surprise nobody, has been named captain after another barnstorming year, which included 482 World Cup runs, and three centuries in the recent series in India.
Leg-spinner Imran Tahir is the leading spinner named in the side, with opener Hashim Amla chosen after scoring 1062 ODI runs in the calendar year.
Star-studded team includes 1000-run duo
Tillaraktne Dilshan (Sri Lanka) and Ross Taylor (New Zealand) are also chosen in the batting line-up after passing 1000 runs in the format this year, whilst Kumar Sangakkara (Sri Lanka) was named as keeper after scoring 541 runs in the World Cup at an average of over 100.
Two of the leading strike bowlers at the World Cup, Trent Boult (New Zealand) and Mohammad Shami (India) make up the remainder of the bowling line-up, with England's Joe Root chosen as the 12th man.
Pakistan and West Indies are not represented in the team.
ODI team of 2015 in full: Tillakatne Dilshan, Hashim Amla, Kumar Sangakkara (wk), AB De Villiers (C), Steve Smith, Ross Taylor, Trent Boult, Mohammad Shami, Mitchell Starc, Mustafizur Rahman, Imran Tahir, Joe Root (12th man).