England seamer Stuart Broad has today gone into third on the list in terms of England test match wicket takers, overtaking Bob Willis and reaching 330 test match wickets in the process of taking brilliant figures of 6-17 from 12.1 overs to send the visitors to a fabulous series victory against South Africa.
Plenty of time to challenge Botham and Anderson
Broad is still young at only 29-years-old and has got at least another seven years at the top level playing regularly, injuries permitting, and has got every chance of becoming England's most successful wicket taker ever as he is just 52 behind Sir Ian Botham and only 99 behind James Anderson, who is still playing but keeps picking up injuries and seems to slowly be winding down to the end of his international career.
With the schedule of test match cricket now, players are getting to play in at least four series every year which can lead to 15 test matches, and the amount of wickets which get taken on a yearly basis will ultimately rise as a result.
Broad starts 2016 well after perfect 2015
2015 was such a fantastic year for the Nottinghamshire man and he has certainly started the new year in fine fashion against the world's best side, having picked up an impressive 15 wickets in the series so far with the final test still to come, starting next Friday. Broad has played an integral part to England's recent test match success over New Zealand and against Australia in the recent Ashes series as well as performing well in test conditions in the recent series in the UAE against Pakistan.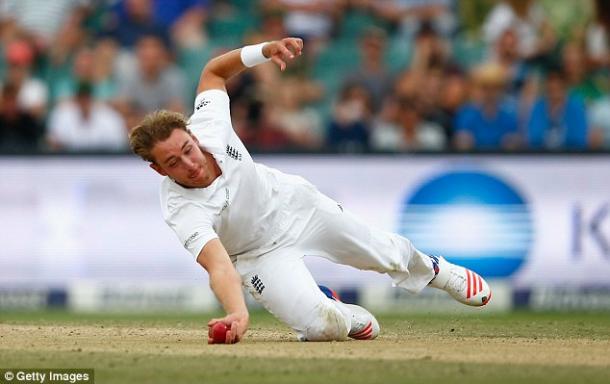 350 just around the corner
The next milestone for Broad will be 350 wickets, which he is now just 20 off and given Broad's schedule in test matches after this series, he's likely to do it against Pakistan later in the English summer, following the upcoming series against Sri Lanka. It's set to be an exciting year of English cricket, and Broad's at the forefront of that.