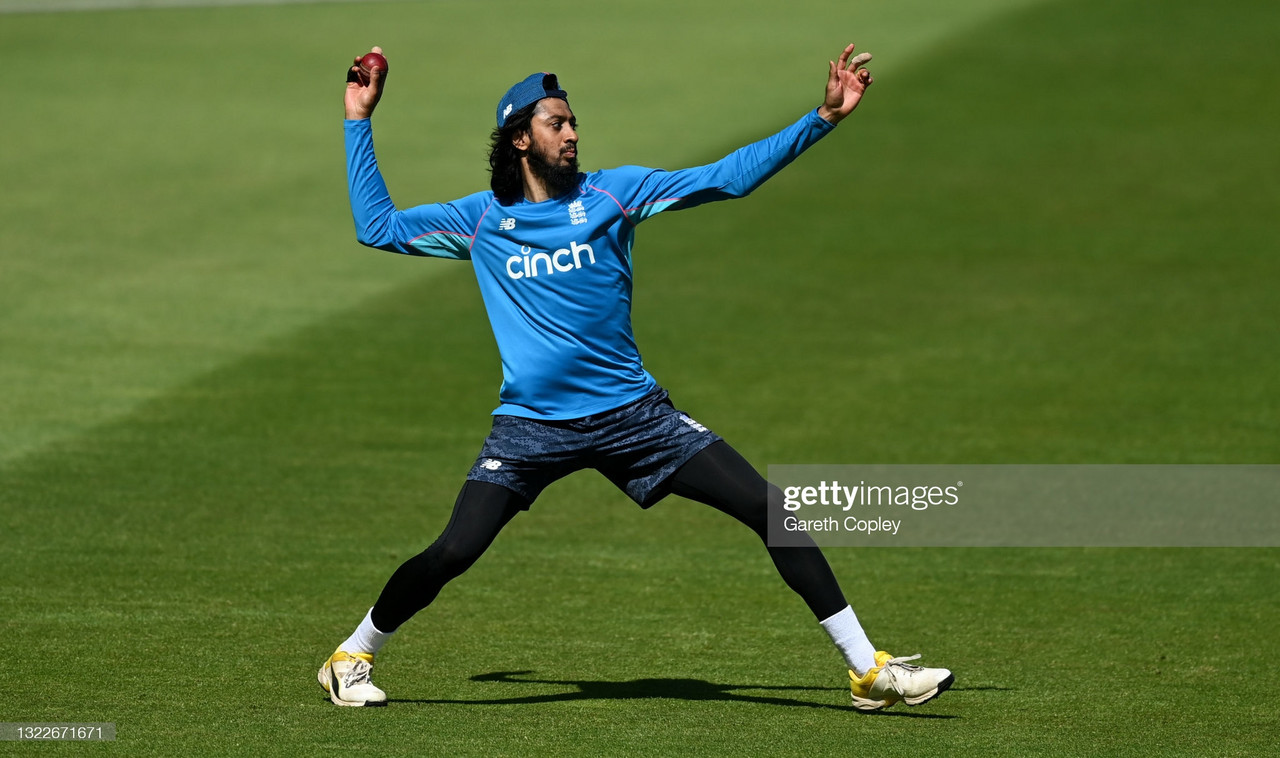 The struggles of England's top order batsman has been no secret in the world of test cricket for well over half a decade now. Since the disastrous 2013/14 Ashes tour a near endless parade of players have been rotated in and out of the top three slots of the Three Lions batting card with little lasting success.
And now, following their first home test series defeat in seven years against New Zealand earlier this summer, the faith of supporters in England's top order has, quite remarkably, managed to reach a new all time low.
So, with England having now announced their squad for the their first two test's against India next month, we take a look at who of the players picked has the best chance of turning round the fortunes of the English top three.
Rory Burns: Test average - 33.23
After scoring an impressive 238 runs at an average of 59.5 Surrey captain Rory Burns was one of the only England players to come out of June's series against New Zealand with their reputation enhanced.
This, along with scoring 617 runs in fourteen innings in this year's County Championship, makes the 30-year-old likely one of the only certainties to be walking out to face Jasprit Bumrah and Co. at Trent Bridge and August 4th.
Dom Sibley: Test average - 30.78
While his opening partner Burns has managed to replicate the form that got him selected for the England team in the first place so far this summer, Warwickshire's Sibley has done anything but.
The highlight of his season thus far has been a unbeaten 60 in the second innings of the first test against the Kiwi's, but, other than that, the 25-year-old scored a dismal combined total of just 43 runs in his other three digs in the series.
Sibley is rather a unique case, however, as his raw international stats, while being nothing to shout about, speak of a fairly solid young opening batsman still finding his way at the highest level of cricket with an average sitting at almost 31 and two tonnes to his name after 20 tests.
The crux of the problem though for the Surrey native has been the way he scores his runs. His batting technique is described as unorthodox at best and at worst just one more moving part away from unmanageable. His big trigger movement stride outside off stump often leaves him squared up to the straight ball and with very few genuine scoring options, leading usually to a strike rate that may even leave likes of Geoffrey Boycott saying: "Get on with it lad!"
All will be forgotten regarding the way Sibley gets his runs however, if he can grind out a few scores against India, but, with the likes of Ravi Ashwin and Ravi Jadeja likely to be turning out for the tourists and Sibley being known for struggling to rotate the strike against spin, his selection will be something Joe Root and Chris Silverwood have to think very carefully about.
Zak Crawley: 31.78
It all looked so good for 23-year-old Crawley when he hit his career high score of 267 against Pakistan last summer. His average was just a tick south of 50 and it seemed as if England had at last found the Test match number three they had been looking for so, so long.
Since then, however, the harsh reality of international cricket seems to have come crashing on the Kent man's shoulders with his place in the side seemingly hanging by a thread.
So far in Test cricket in 2021 Crawley has scored just one half century in 12 innings and averaged worrying 10.25.
It was the series against New Zealand, though, where things unravelled the most for Crawley. Everything that had looked so simple for him the pervious summer suddenly seemed a desperate struggle with contributions of only 2, 2, 0 and 17.
While Crawley is still young if his form fails to turn around quickly against India being forced to take him out of the firing line may be a grim inevitability.
Those in and around the team
Joe Root: Test average - 48.61
In theory a promotion for the captain into the top three makes sense. He is without doubt not just the current best batsman in the England team but one of the greatest the country has ever produced. So this should mean, hypothetically, he is best equipped to do a job at either two or three.
In practice this has, however, not been the case. Root is famously reluctant when it comes to moving above four in the order and his stats back up in the hesitancy.
The Yorkshireman averages just 38.66 when batting at three compared to 50.50 at four and 67.77 when coming in at five.
In addition to this, Root's batting numbers have been trending the wrong way in general since he became Test captain. He has not hit more than 2000 Test runs in a calendar since 2016 and, in terms of averages, each of the last three years of his career have been inside his four worst in an England shirt.
With Root already struggling in the middle order the idea of moving him upwards seems beyond unrealistic. In fact, a conversation about him moving the other way seems much more probable.
Dan Lawrence: Test Average - 29.90
It has become almost a right of passage in recent years that each of the most promising, young batsman in the County system must do a stint at three in the Test side before quickly being dumped back into the domestic game. Just ask the likes of James Vince, Gary Ballance and Tom Westly if you don't believe me.
In January 2021 the sword fell on 23-year-old Dan Lawrence to give it a go.
The Essex boy was given the daunting task of coming in at first drop on debut in Galle and the result was rather predictable. Lawrence managed just 53 runs in Sri Lanka at an average of 13.
After this he was dropped, thankfully just down the order as opposed to from the side and since, their has been a marked improvement in his international fortunes. At positions five and six Lawrence's has looked much more comfortable with his average their sitting in and around 40.
This success has, however, lead to growing questions over whether he is ready to be moved back up to the top order again. With just seven Test matches to his name though, it may still be a little too early for Lawrence to be facing the new ball.
Haseeb Hameed: Test average - 43.80
One of the biggest "what if's?" in recent English cricket may well be what if Haseeb Hameed didn't break his finger at Mohali in 2016?
The answer to that we will never know, but what we do know is that at the age of 19 Hameed broke onto the international stage on a slog of an England tour to India and looked to be one of the best young English talents in decades. After a gutsy 82 on debut he was even dubbed a "Future star" by Indian captain Virat Kohli.
What followed was a brutal few years for Hameed however. In the 2017 County Championship season he passed 50 just three times and averaged less than 30.
2017 would look like a purple patch in comparison to what followed, the next season would bring just a further 165 runs at an average of 9.71.
For a time, it began to look as if Hameed's future in cricket was truly on the ropes but, thankfully, a move to Nottinghamshire in 2019 was the change he needed to rebuild his career.
After a steady few years in the championship a now 24-year-old Hameed was at last once again selected for an England squad five years after his debut when him was picked as a back-up batter when the Three Lions faced New Zealand last June.
Not just is it great to see him back on the international stage, but, he is debatably the most inform batsman in the squad right now. Just two weeks ago he hit a century opening the batting against India in a tour game as part of a County XI and then followed it up a week later with his first ever List A hundred.
Picking Hameed is not doubt an extremely attractive option, he is an attractive free flowing player when he wants to be but also has a great control over his temperament and knows which balls to play and which to leave.
There is absolutely no doubt that we will see Hameed playing Test cricket again soon yet, picking him is something that cannot be taken lightly because if it all goes wrong he may lose his form once again.