South Africa and England have just finished a fantastic five-match ODI series between the two with South Africa coming out on top 3-2, after coming back from 2-0 down and winning the last three ODIs to make sure that they didn't lose the series.
Now that the series is over, it's time to look at how the series was won. South Africa made sure that after losing the test match series to England that they didn't also lose the ODI series, whilst England will be thinking about how they let a big chance slip after leading the series 2-0 after two games. But who were top three performers in the series?
Alex Hales
Alex Hales had a fantastic ODI series versus South Africa scoring 383 runs at an average of 76.6. Hales needed to have a much better ODI series than he did in the test matches, and he showed his intentions straight away from the first game of the series where he got a quickfire 57 off 47 which helped set up a mammoth total for England of 399.
Hales then in the second ODI scored another 50. this time when England were chasing 263 to win the match, and with wickets going down around him he made a solid 99. The opener would have been gutted by the way he eventually one short of a hundred, but he had done his job in helping his side go 2-0 after two games.
In the third ODI Hales once again passed fifty by scoring a good 65 runs. The opener was showing just why he is crucial to England's chances in the shorter forms of the game, and in the fourth ODI scored his fourth fifty in four games by scoring 50 off 56 balls.
In the fifth ODI Hales was determined from the start to end the series by scoring a hundred. The rest of the English batsmen struggled all around him while Hales held the innings together with a brilliant 112, but he couldn't prevent his side from losing the series 3-2.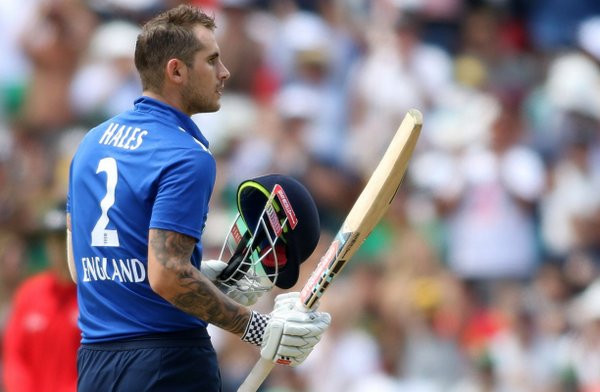 Quinton de Kock
Quinton de Kock is the next big star for South African cricket and he once again starred in the ODI series with England scoring 326 runs at an average of 81.50 at a strike rate of over 100.
In the first ODI at Bloemfontein De Kock scored a brilliant 138 not out in chase of England's mammoth total of 399, but then rain intervened to hand England the win by 39 runs by the Duckworth-Lewis Method.
De Kock got a second hundred of the series, scoring a brilliant 135 in the third ODI at Centurion when himself and Hashim Amla put on a record partnership of 236 runs to help South Africa get back into the series after being 2-0 after two ODIs.
De Kock in the other three games didn't get in to score many runs, but got starts in Port Elizabeth and Johannesburg getting out in the 20s. De Kock though has proved when he gets a hundred he makes a big hundred.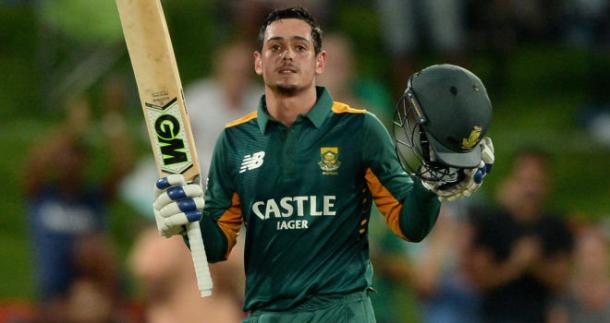 Joe Root
Joe Root is fast becoming the main man for England in all forms of the game as he was in top form in the ODI series versus South Africa scoring 351 runs at an average of 70.20.
Root during the five-match series scored two centuries and one fifty at a strike rate of 91.40 which is very impressive for a man who was seen as more of a test match batsmen.
Root scored an impressive century in the third ODI at centurion where he made a brilliant 125 to set up a good score of 318 for England to try and defend to win the series, but unfortunately, he ended up on the losing side.
In the fourth ODI Root once again showed his consistency by scoring a brilliant 109 to rescue the innings for England after the team fell to 108-6. Root was incredibly unlucky to end up on the losing side, but his efforts once again showed how impressive he is.