Despite blitzing South Africa's bowling attack with a magnificent 83 from 44 balls on Friday, Joe Root was keen to speak about his teams overall batting strength, as England remarkably chased down 229 against the Proteas.
England looked down and out after a horrific bowling display by their men, three South African batsmen scoring over 50 as they knocked up runs at more than 11 an over.
However, Jason Roy's 43 from 16 set a platform which Root built on, eventually getting out shortly before Moeen Ali hit the winning runs, keeping England's World T20 hopes alive.
Root hails English batting depth
Alex Hales, Ben Stokes and Jos Buttler all made quickfire contributions too, Root acknowledging so in his post-match press conference, stating that "with the depth in our batting", he and his teammates always fancied themselves, providing they "got off to a good start", which Roy's innings ensured they did.
When Root got out, there was momentary panic in the England dressing room, as the man they'd built their innings around walked back to the pavilion. However, Moeen Ali kept his cool to hit the winning runs.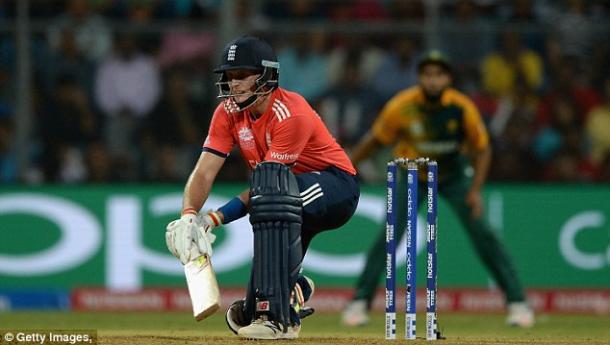 Root's advice helped Ali get England over the line
Asked what advice he gave 'Mo' after getting out himself, Root revealed that he told the spinner "you've got more time than you think", and that in this format, "the bowler is under more pressure".
Having lost their opening game to the West Indies, England faced almost certain elimination if they lost to the Proteas, leaving few hopeful when the South Africans posted such a large score.
However, after he helped complete the biggest run-chase in World T20 history, Root explained that "there's no better feeling than winning a game of cricket than when you're up against it", adding that he couldn't wait to "get back in the dressing room and celebrate with the boys".
England now have a few days off, before facing Afghanistan on Wednesday in their penultimate Super 10 game.