England captain Eoin Morgan has urged his teammates to express themselves, as they prepare for Wednesday's World T20 semi-final with New Zealand.
Now just one win away from their first international final in six years, Morgan believes that England have done the hard work, and it's now up to them to enjoy their final games.
Morgan praises character following tricky Super 10 stage
They certainly took the difficult route to the final, losing their first game of the tournament against the West Indies, leaving them likely to need three wins from the next three if they wanted to progress.
They managed that, chasing down South Africa's mammoth total of 229-4, seeing off Afghanistan after a scare, and clinging on against Sri Lanka despite a valiant innings from their captain Angelo Matthews.
Speaking about the way England have got to this stage, Morgan said tha the thought it "shows the amount of character we've got". They've overcome a number of different challenges, with Morgan noting that they've displayed a wide skillset, as they "haven't had to repeat anything twice".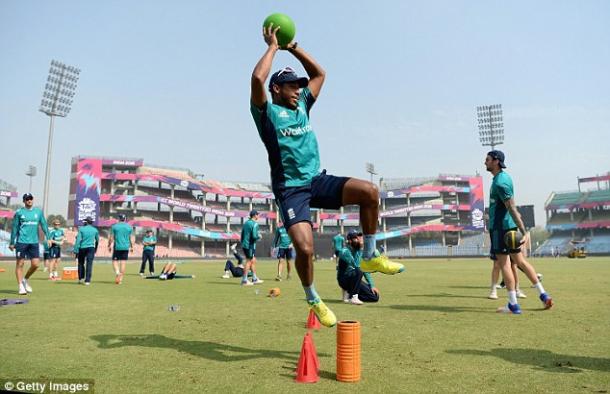 Time for England to express themselves
Asked about the pressure of the semi-final stage, Morgan said that in his experience, by getting to the last four "you have earned a licence to go out and express yourself". Adding that he thinks "that attitude means getting the best out of yourself", the captain is clearly determined for all of his players to be on top form for Wednesday's game.
It's been quite a turnaround for this young England side, with huge changes made to their set-up following last year's extremely disappointing 50-over World Cup campaign.
Reflecting on it, Morgan explained that he "can't quite believe" their progress, and that it's up to them to produce "a very strong game of cricket" in order to take that next step and get past New Zealand.