Nasser Hussain is convinced that Ben Stokes will learn from England's defeat to the West Indies in the World T20 final.
Carlos Brathwaite took apart the all-rounder's bowling in the final over of the game, smashing four sixes in a row to guide his country to their second World T20 crown.
Stokes should keep his head held high
Stokes has thrived under pressure throughout the tournament and is one of the main reasons England were in the final, and he conceded 24 from his first four balls of the final over.
Hussain has sympathy for the Durham player, and he stated that he'd rather have someone that shines in pressure situations playing in the side rather than players who hides away.
He told Sky Sports: "He got it slightly wrong tonight, but he will learn from that."
The former England captain stated that everyone in the England camp says that Stokes is always the first one to put his hand up in situations like that on Sunday.
Stokes is always someone that wants the pressure situation, says Hussain, and that is someone who the Sky Sports pundit would have in his side ahead of players that "bottle it".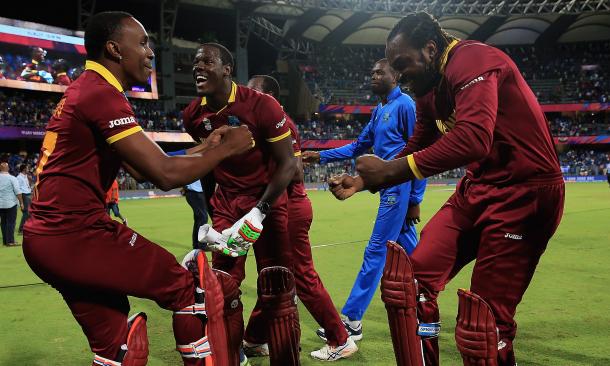 England have moved on from embarrassing World Cup
After such an embarrassing World Cup just 12 months prior to the tournament in India, Stokes' and the players' attitude shows just how far they have came in that short period of time.
Hussain has thrown down the gauntlet and has challenged the young England side to "carry on playing this way" because there is no going back to where they once were.
"A year ago they were playing old-fashioned white-ball cricket, now they're playing good, modern cricket," he said.
Brilliant steps forward have been taken, claimed Hussain, and "a lot of people" in the England set-up must take credit for how far the side has came in those 12 months.
Andrew Strauss, the management, the captain and the players are all those who Hussain believes are down to the successful tournament.
He added: "Yes, they lost a final, but they lost to a good West Indies side, and they will get even better and learn from tonight."