On the eve of England beginning their Summer of cricket, the annual England Cricket awards night took place in Leeds, with Yorkshire's own Joe Root sweeping up three gongs.
After a 12-month period where Root has continued to be a shining light in all three formats of the game, the top-order batsman was voted both Test and limited overs player of the year.
After scoring over 2,000 runs in 2015 for his country, it was no surprise that the 25-year-old was also voted supporters player of the year.
Root crucial to England's continued rise across all three formats
In the longer form of the game, Root's position at four in the order looks to be locked down for year's to come. His ability to score big runs at a good pace was crucial in 2015, where he registered 1,385 in 14 Test matches at an average of above 60.
Root scored three Test centuries in 2015, two of which came in the Ashes victory, while he also chipped in with eight wickets and 24 catches as England moved upto fourth in the ICC rankings.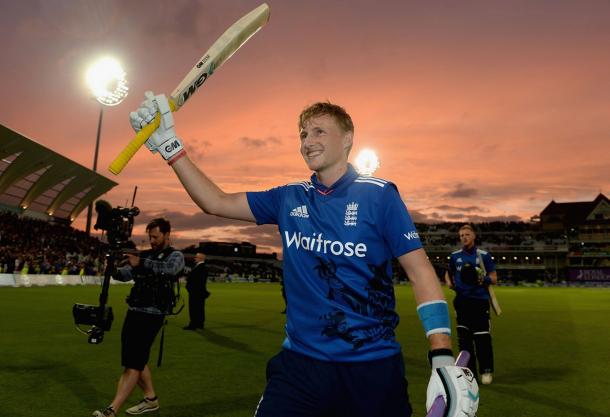 In 50-over cricket, Root plundered 723 runs in his 18 innings last year, including three centuries, two of which came in the memorable series victory over New Zealand on home soil.
He also scored big runs during the away series against Pakistan, and managed to muster together 121 against Sri Lanka during the fateful World Cup defeat at Wellington.
The three Twenty20 internationals he played in 2015 saw him score 120 runs at an average of 40, and as he showed during the recent T20 World Cup he is a world beater in the shortest format of the game too. His 83 in England's record-T20 chase against South Africa in Mumbai was one of the innings of the tournament and will live long in the memory.
Shrubsole claims England women's award
In a tough year for the England women's cricket team, Somerset seamer Anya Shrubsole was awarded player of the year. The opening bowler is one of the best opening bowlers in the world, and can also be relied upon to take early wickets.
Other award winners in Leeds on Monday evening included Callum Flynn, who was the disability cricketer of the year in 2015, and also Dan Lawrence who was development player of the year. The Essex youngster was involved in the England-under 19 side, and scored a century against Derbyshire in the County Championship on Monday to make it double celebrations for him personally.
David Lloyd was presented with the special achievement award after reaching 50 years in the game. 'Bumble' as he is known, is well regarded in the game which seen him reach the top as a player, coach, umpire and commentator over the past five decades.