The first day of the Track World Championship was a mixed day for Team GB as the men pursuit team qualified for the semi-finals, but the women's sprint team failed to qualify for Rio after finishing fifth.
For Jess Varnish and Katy Marchant it was a devastating blow as they had given a lot of in pursuing a dream of competing at an Olympics.
Varnish missed out on competing for the gold medal at London 2012 so it seems like déjà-vu again for the 25-year-old.
The pair posted a time of 32.820 and finished fifth and because only five European nations can compete at Rio it meant GB misses out.
Varnish feeling 'sick' after failing to qualify for Rio 2016
Speaking after the disappointment, Varnish eluded to the lack of direction and planning saying there had been "no real plan".
"I feel sick – I think Katy would agree on this, we put our lives on the line for this and we give it absolutely everything," said Varnish.
Varnish's partner, Marchant, said: "Me and Jess have given everything, done everything we've been asked of, gone beyond what we needed to do really.
"So to be fifth in the world and not riding at the Olympics – got no words really," admitted a solemn Marchant.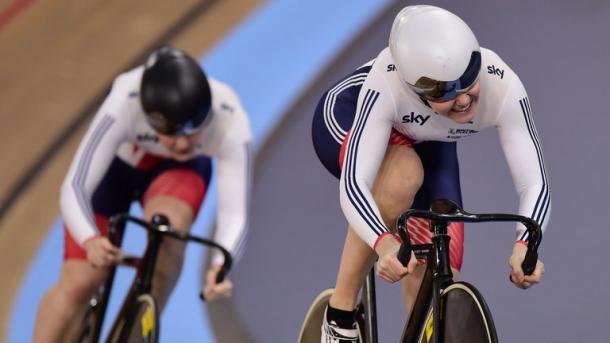 British Cycling's coach coordinator Iain Dyer reiterated that the best team was put out, and the resources were available for Varnish and Marchant to compete at the pinnacle of track cycling.
"I think when we look back on our two year qualifying period, I honestly don't think we'd consider there would be much that we would change about that," said Dyer.
There was certainly frustration and anger from Varnish: "How many more times can I keep putting my life on hold, making these choices for my career, if it's not going to pay off through no fault of our own?"
There is still time for Varnish and Marchant to get another Olympic Games under their belt, but with the frustration of the World Championships it will be intriguing to see what happens next.