One of the biggest names in women's cycling, Marianne Vos is targeting a comeback this Sunday at the Drentse Acht van Westerveld in Holland after a year out with a troublesome hamstring injury.
The Dutch cyclist, who is World and Olympic Champion, will be hoping this season is a lot better than last, as she rarely got on the bike and was forced to miss some of the major races. That included the World Road Race in which her rival Lizzie Armitstead won in Richmond USA.
But now, this Sunday, Vos will take part in the UCI 1.2 event as preparations start for a crack at the Olympic road race in Rio this summer.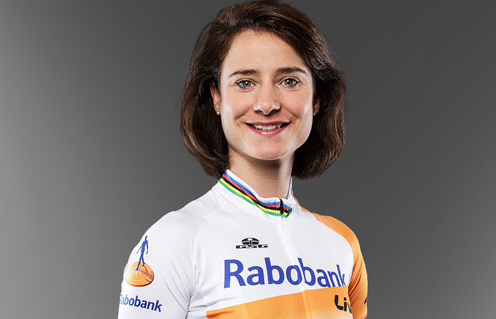 'Gaining race rhythm is important' says Vos
After so long off the bike, fans cannot expect Vos to come back and set the road alight; it will be a gradually progression for the Rabo Liv rider.
Speaking ahead of her comeback Vos said: "I'm not going to Drentse to win. At this stage, gaining race rhythm is important."
The main target for a lot of the female riders this year is the Olympics, and with Vos being one of the most decorated women riders out there, the Olympics will naturally be on her list of targets.
"It will be some getting used to after a long absence. But my return is an important step in my building," said Vos, after being off the bike for so long.
It is not known what other races Vos will ride in preparation for the Olympics, people are hoping she will renew acquaintance with Armitstead who she has had some terrific duels with over the years.
But, the 28-year-old said: "Together with the trainers I'll choose the races. Either way, my program will be completely dedicated to the Olympic road race in Rio."