One of Team Sky's newest addition Benat Intxausti could miss the Giro d'Italia this May because of mononucleosis, after the rider pulled out of the Ruta del Sol last month.
The illness forced the former Movistar rider to miss the Strade Bianche and also the Tirreno-Adriatico, but now his biggest objective of the year could be in jeopardy.
The 29-year-old Spaniard enjoys the Giro, as he has won two stages and has also had his best career finish in the race which was 8th place.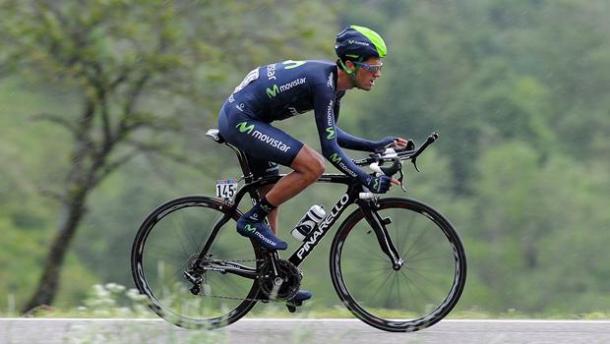 Intxausti says 'he loves the Giro' but will only go if he is in 'good condition'
The Spaniard arrived at Sky with a reputation of being a good climber, but this illness has really set him back. Sky hoped he and Mikel Landa could form a partnership for the Italian Grand Tour in May.
The 29-year-old said: "There are less than two months, and at this moment, I have not touched my bike in a month."
Getting important miles in on the bike and race practice is vital for riders, and if Intxausti is too far behind Sky might have to look at alternative leaders for the Giro.
"I love the Giro, but if I go I would like to be in a good condition so maybe I will have to evaluate an alternative calendar," said Intxausti.
The Sky rider doesn't want to rush his comeback as that could further harm the rest of his season; down the line he could become an important clog in Chris Froome's bid to win a third Tour de France.
Intxausti's next planned race is at the Pais Vasco in April, but he is not looking too far ahead, saying: "The important thing is to recover completely. I'm not looking at the calendar." He concluded, "I will return when I can, when the body responds."