Nacer Bouhanni was in prime position to win Milan-Sanremo at the weekend but a mechanical problem put pay to his chances of winning one of the most prestigious Classic races in the calendar.
The Cofidis rider was in a great position to cross the line first, but as his chain slipped the eventual winner Arnaud Demare and then Team Sky's Ben Swift sprinted past the Frenchman to claim a one-two on the podium at the expense of Bouhanni.
But his victory in stage one of the Volta a Catalunya yesterday has gone some way in banishing the painful memory of Sanremo. With more opportunities to come in the Spanish race, Bouhanni could really lay down a marker and prove that he is as good as some of the world's best.
Bouhanni says win at the Volta doesn't make up for 'disappointment' at Sanremo
The Sanremo is still fresh in the mind of Bouhanni; it wasn't as if his legs let him down, it was the chain which slipped rendering the Frenchman helpless as others took the glory.
"At 150 metres from the line, I couldn't do my sprint, my chain jumped and it was all over. It was a nightmare," commented Bouhanni.
But speaking after winning Stage One of the Volta a Catalunya Bouhanni added: "It's great to have this win and the Volta is a great race, but it doesn't make up for the disappointment of San Remo."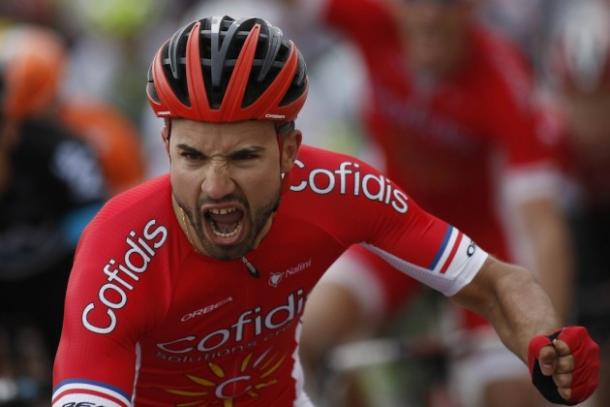 The loss affected Bouhanni hard; he said he 'barely slept for the last two days' and even considered not coming to the Volta.
But with more racing on the horizon, Bouhanni has to knuckle down and concentrate on a race which could bear tremendous fruits for the Cofidis rider.
"There are maybe three or four opportunities for me in total, including tomorrow [Tuesday] and we'll work in all of them as best we can," said the 25-year-old.