Dimension Data's road captain Edvald Boasson-Hagen is looking forward to the Tour of Flanders after an 18th place finished at Ghent-Wevelgem last Sunday.
The Norwegian rider missed E3 Harelbeke because of illness, but his performance on Sunday didn't show the side-effects of an illness as he only finished 11 seconds behind eventual winner Peter Sagan.
But the main objective for Boassen-Hagen is Flanders this weekend; and if he can steer clear of anymore illnesses, he could be a real contender come this Sunday.
Boasson-Hagen pleased with Ghent-Wevelgem performance
Despite coming off the back of an illness, Boasson-Hagen tried his luck in a breakaway but it didn't stick, but speaking to Cyclingnews after he said that although "It's not super great," he remainded near the front, "so it was quite good".
The weather conditions played a part in the race, with riders being buffeted by crosswinds and the 28-year-old admitted it was a 'fight' to stay in contention with the leading contenders.
He also praised his teammates which got him into a position to challenge for honours inside the top 20, "they got me to the front and that was great," but his final sprint wasn't his usual best and he had to settle for 18th.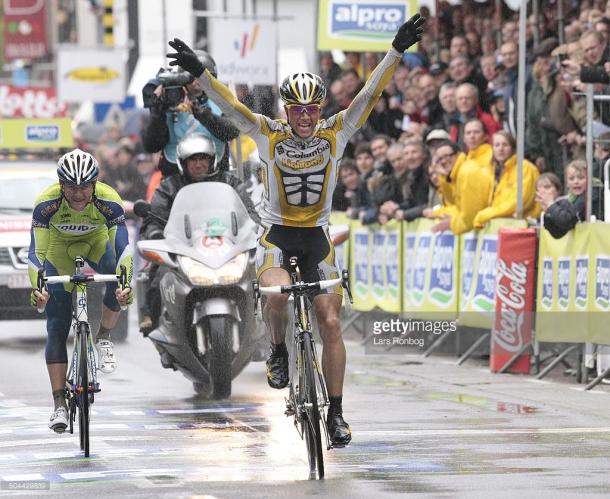 Jean-Pierre Heynderickx says Boasson-Hagen is 'going better and better'
The illness in the run-up to Ghent-Wevelgem hampered the Norwegian's progress, but his team director feels he will improve for Flanders, saying: "Now he is going better and better."
Flanders and Paris-Roubaix are the stand-out Classic races and plenty of the riders want to etch themselves into the history books by winning the famous races.
But Heynderickx says if the next days are illness free Boasson-Hagen will be thereabouts for the Flanders victory, "but if he is going better than he was today then he will be there in the final."