Last weekend was a tough one for cycling as the sport lost two of its riders, one to a motorbike collision and the other, Daan Myngheer, to a heart attack at the Criterium International.
The 22-year-old was a bright Belgian prospect, but after pulling up in Stage One of the Criterium last weekend he was transferred to hospital where he was put in an induced coma, but he failed to recover meaning his team Roubaix Lille Metropole have had to deal with the sad passing of a much loved teammate.
The UCI continental team, who only can call upon 10 riders, have been hit hard with the passing of Myngheer who had only been a part of the group for five months.
Team manager Daniel Verbrackel says Myngheer's death is 'a little unreal'
The whole cycling community have paid its respect to Myngheer but it is still fresh in the mind of the small Roubaix team, and Verbrackel said: "It's a little unreal, what happened to Daan."
Despite only being with the squad for a small amount of time, Verbrackel said it felt like he had been there 'much longer' when speaking to a Belgium newspaper Het Nieuwsblad.
Since his death it has been learned that Myngheer organs would be donated so that they could others, and Roubaix's manager said that was 'typical' of him and that he was a 'really happy boy, and grateful.'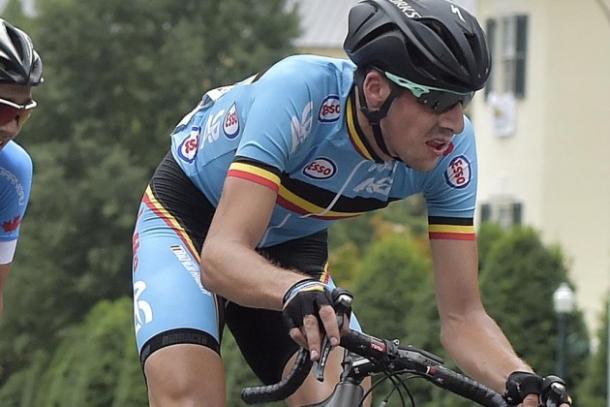 Myngheer was in a privileged position; as many bike riders don't get the chance to ride professionally, but Myngheer was 'humble' said some of his colleagues and that 'he absolutely loved the sport' he had the chance to compete in, although his time in it was tragically cut short.
"This loss hits us hard," explained Verbrackel; the squad will unlikely race in their upcoming Nation Cup races, but the decision will lay with the riders insisted Verbrackel, not him as the Roubaix squad look to move on from the tragic event.