One of the pre-race favourites Tom Boonen has conceded he is unsure if he will be back in northern France next year as he prepares for Paris-Roubaix.
Roubaix is one of the biggest cobbled Classic of the season and with Boonen being touted as a potential winner, he wants to focus on the job at hand instead of worrying about what is to come.
There is no hiding that at 35-years-old Boonen is not the spring-chicken of the peloton anymore; but the Belgium rider has been a mainstay of cycling for the past 15 years, and his record in the cobbled Classics are superb.
In fact on Sunday he will be gunning for a record fifth victory in Roubaix, which would be an incredible achievement if he succeeds.
Boonen says there is 'an equal' chance it will be his last Paris-Roubaix
Boonen didn't have the best Tour of Flanders last weekend, as he was struggling with a wrist injury; but he is hoping to have a better Roubaix with his Etixx-Quickstep squad.
"I'm more relaxed now because everything that needed to be done is done," said Boonen at a team press conference.
Being a Flandrian, the race last weekend was high on his priority; and Boonen did say it would have been 'better' if he got a positive result there – but insists he is not dwelling on what might have been, and his sole focus is now Roubaix.
It seems his injury he was suffering with last weekend, has cleared up and he can approach Roubaix with fresh enthuasism, saying: "I'm at the start of Paris-Roubaix with no real injuries and that's a long time since that happened."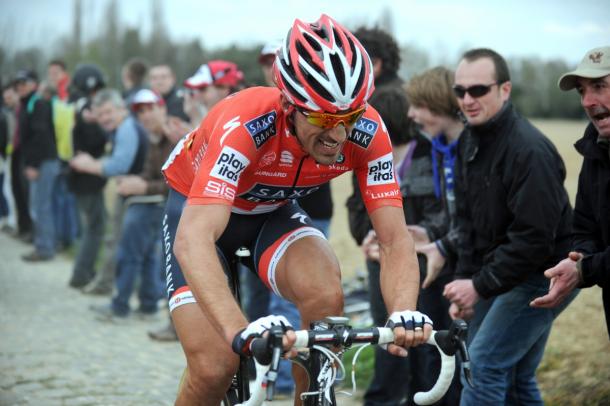 Whether this will be Boonen's last Roubaix, cycling fans will have to wait and see, in closing the 35-year-old said: "There's an equal chance it will be that it will be my last and that it won't be my last."