The former Team Sky rider Jonathan Tiernan-Locke has said the drive to be a professional cyclist is no longer there after his two-year doping ban but insists it is just a 'hobby' as he focuses on other goals.
His ban finished at the end of 2015 and he is now free to find a professional outfit if he wishes, but Tiernan-Locke is not looking to win a contract as he wants to focus on his own team Saint-Piran and also his property-management business.
He made a comeback to the sport in February at the regional set-up; and he finished second at the Primavera Road race. And then in further races; he won the Modbury Spring road race, and with team Saint-Piran he finished sixth overall at Totnes-Vire, and then last Sunday he finished 28th in the Manx International GP.
Tiernan-Locke says he is 'riding at a good level' despite not looking for another professional team
The life of a professional cyclist is brutal; everyday in training they have to push themselves to gain marginal gains; and always being on the road, it's a completely different life to other professional sportsmen and women.
And speaking to Cycling Weekly, Tiernan Locke said: "I knew that would be the case but I'm realistic that it's a hobby these days."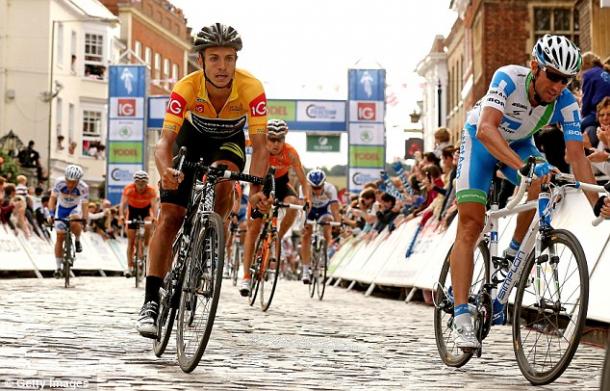 Training has been hard for the 31-year-old as focus has shifted to other personal goals; he admitted he is only 'getting by on 10 hours training a week', but insists: "I'm riding at a good level and I'm happy with that."
Whether he will race professionally again is another story, one Tiernan-Locke will have to think about, but at the moment he is unsure, saying: "I have mixed feelings – I don't want it as a job again, that's a big step up going from what I'm doing at the moment."
But he will continue to ride for his team, he has plans to develop Saint-Piran into a feeder team where riders could potentially make the leap from the amateur circuits to the professional ranks.