British track cyclist Jess Varnish has been dropped from the GB Olympic programme as technical director Shane Sutton feels she won't medal in Rio this summer.
Along with her teammates Varnish failed to qualify for the team sprint event in Rio; and now she has paid the price of not being involved with GB, as Sutton said they have decided not to renew her contract.
It wasn't the best World Track Championship's for Varnish; as mentioned GB women failed to qualify for the team sprint event; and then her individual sprint campaign didn't go to plan also, as she finished 17th.
After the disappointment of losing out on a ticket to Rio, she was quite outspoken at how GB had prepared for the Championships in London, saying in a TV interview that GB had 'no real plan.'
Sutton said Varnish's chance of medalling in Rio were 'very very slim'
London 2012 was a cruel moment for Varnish and Victoria Pendleton when their chance of a medal was snatched away; and since then injuries have put pay to her realising her potential.
Speaking about the announcement, Sutton said: "She qualified 17th in the match sprint [in London] so her chances of medalling in Rio were very very slim if not none."
When Varnish was at the peak of her powers two to three years ago, she was regarded as the next heir to Pendleton; but since then he hasn't hit the heights. And Sutton insists she hasn't gone as 'quick' as she went before.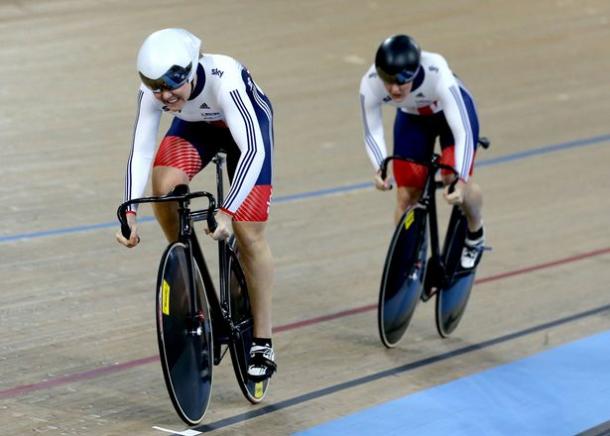 The way Sutton was talking, it looked as though this has been coming for a while; and to further highlight the fact, he said: "The trajectory has been that way [down] not that way [up]."
Varnish now has to re-evaluate her options after what is a huge blow to the 25-year-old; as it is unsure what direction Varnish will go in next.