Danilo Di Luca received a lifetime ban in 2013 after his third anti-doping offence and in his autobiography due to be released next month the Italian claimed he had didn't 'dope' he wouldn't have enjoyed the success he did.
Di Luca won the 2007 Giro D'Italia and he also had wins in all three of the Ardennes Classics, but his career was littered with positive tests; including the most recent one at the Giro in 2013.
It was his fourth year as professional, in 2001 that Di Luca started to take the likes of EPO, growth hormones and other performance enhancing drugs.
2001 would have been the high point of the 'doping culture' in the peloton, and without proper testing; the authorities turned a blind eye to the malpractices that were regularly occurring within the peloton at that time.
Di Luca claims, 'If I had never doped, I wouldn't have ever won' in his new autobiography
In the late 1990's and early 2000's doping was rife in the peloton, and youngsters coming into the sport were faced with a difficult challenge: either dope and reap the rewards and wins, or not dope and face the wrath of the peloton if you ever broke the omerta of the peloton.
French cyclist Christophe Bassons found out the hard way in his short career, and speaking out about the doping issues within the peloton he received plenty of abuse from fellow riders, which ultimately made him leave the sport.
Speaking about the subject of doping, Di Luca said: "Doping improves your performance between five and seven percent, and maybe 10 to 12 percent when you are in a peak shape."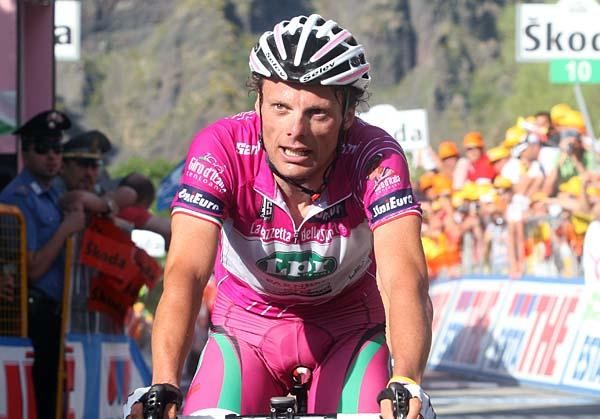 In the early years before the proper testing, riders could away with using EPO as there wasn't a suitable test, nowadays the testing has improve and the cheats are normally caught out.
Di Luca admitted doping 'was part of the job' back when he was riding and that if a rider got caught it was his mistake, saying: "You timed it wrong because everyone knows how many hours must pass before you won't show a positive. "