It has been a tumultuous couple of days for British Cycling as the Jess Varnish 'sexist' storm has taken an incredible new twist as technical director Shane Sutton has been suspended pending an investigation over comments he made about GB Para-cyclists.
That has come after the sacking of sprint rider Varnish; as it was claimed by the 25-year-old that Sutton, told her 'to go and have a baby' after she was sacked from GB's Olympic programme after failing to qualify for Rio 2016.
Since Varnish leaving a number of high-profile former female GB riders such as Nicole Cooke and Victoria Pendleton have supported Varnish as an investigation is ongoing.
And this week, Varnish released a statement on her website explaining the situation from her point of view.
'Baby' comment made by Sutton is true says Varnish
The multiple World, Commonwealth and European Championship medalist has been thrown into the limelight this past week for an issue which seems a lot more deep-rooted than outsiders think.
Sexism in sport certainly exists; but for GB cycling, a federation which has been the powerhouse of track cycling over the past years, this is certainly a shock to the system and an issue that has to be taken very seriously.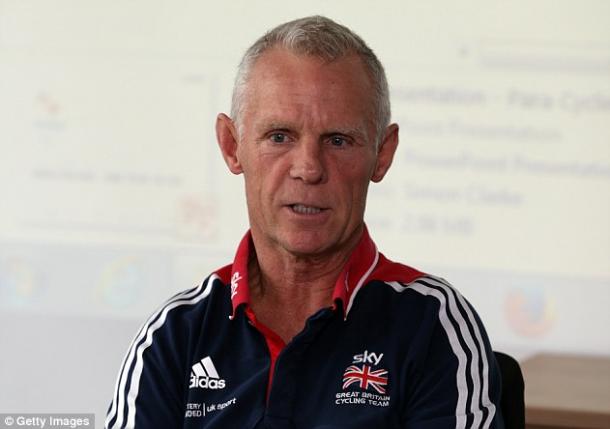 The 2016 World Championships in London for Varnish was below standards for someone of her ilk; along with Katy Marchant she failed to qualify for Rio 2016. But revelations since have shined a damning new light on British cycling.
In her statement, on her website, Varnish said: "The comment that Shane Sutton told me 'to go and have a baby' is true."
And speaking on the topic of her getting dropped by the programme, she said she has found it very hard to 'accept.'
"Prior to the 2016 World Championships I was not once told that I was underperforming," said the 25-year-old.
It was five days after the World Championships that Varnish received a call saying the coaches were not happy with her performances, and that she would not be getting a new contract.
Varnish is not stopping with her claims; and wants to highlight her experiences so that others won't go through it.
"I hope that by shining a light on this culture, and sharing my experiences, the relevant people can investigate and make changes," said the former track cyclist.