In light of comments made to Jess Varnish made by GB cycling's technical director Shane Sutton, former British cyclists Victoria Pendleton and Nicole Cooke have defended Varnish and opened up about what appears to be a 'sexist' culture in British cycling.
The last week has been tough for the chiefs of British cycling. In the most recent turn of events Sutton has been suspended over crude remarks he has reportedly said about GB para-cyclists.
This storm all started with the dismissal of Varnish on grounds that she wasn't performing well enough, after she failed, along with Katy Marchant, to qualify for Rio 2016.
And then in an exclusive interview she gave with the Daily Mail in last Saturday's paper, Varnish claimed and stood by comments that Sutton told her 'to go and have a baby' and that her 'ass was too big'.
But now former Olympic Gold medallists and Commonwealth medallists Pendleton and Cooke have come out and supported the 25-year-old, amidst what is tetchy situation for all involved in British cycling.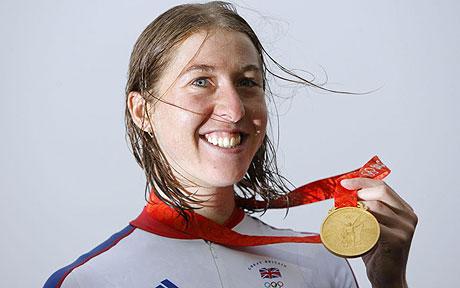 Pendleton doesn't want people to 'descredit' Varnish's character
Pendleton knows Varnish first-hand, as the pair competed together at London 2012; it was a bittersweet memory as a medal was taken away for them after they were disqualified in a medal match-up.
But speaking about the issue, Pendleton said she has never 'spoken out' before, but feels she has to now amongst everything that is going on.
"I would not be able to live with myself if I sat back and let people try to discredit [Varnish's] character. Not when I wholeheartedly believe her," said the cyclist turned jockey.
The 35-year-old, who was so successful on the track, said GB cycling made her 'miserable' and she also said: "I never really felt I had the same respect as my male teammates. My opinion wasn't worth as much."
Cooke, an Olympic road race gold medallist, has also weighed in on the situation and has cited the lack of female representation at the top level of GB cycling as one of the deciding factors in what is an issue which is threatening to blow wide open.
Cooke feels there is a problem in all sport and how sexism is rife in GB; she also said British cycling was 'sexist by design' in an interview with The Guardian.