The 2008 Olympic time-trial silver medalist Emma Pooley has spoken about the issues that have engulfed British Cycling this past week.
Shane Sutton resigned from his post as technical director yesterday, but Pooley who is returning to the sport after two years in duathlon feels question should be asked of Sir Dave Brailsford as well.
Sutton has rejected allegations that he was 'sexist' towards to Jess Varnish after she was dropped from the Olympic programme, and also allegations that he was discriminating towards members of GB's paralympic team.
Pooley said of Sutton: "I think the issue is much bigger than him," but she said that Brailsford should face question over not supporting the female road cyclists, when in charge of British cycling.
All British cycling cared about was 'winning' medals, says Pooley
British cycling is facing questioning from all angles, and Pooley is just another one of the former riders that plied her trade in the system which has spoken publicly about the current mess GB cycling is in.
"If you're going to ask questions of Shane Sutton you have to ask them of Dave Brailsford too," said the 33-year-old.
Varnish was the first to speak out about Sutton, and then it was Darren Kenny, a ten-time paralympic cyclist. Both Victoria Pendleton and Nicole Cooke have publicly backed Varnish, and Pooley is the fourth person to speak about what life was like in the GB system.
"They don't care if you're black, white, green, purple, male or female. They don't care what genitals you have: they just want to help you win medals," she said.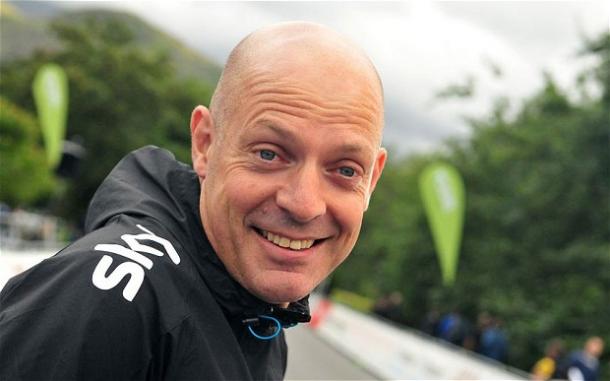 Pooley feels there should have been a women's Team Sky in 2010
But there was also frustration on Pooley's part that a women's Team Sky was never set-up, and the former Cervelo TestTeam and Lotto Belisol rider believes the blame lies at Brailsford door.
"I wish more questions had been asked of him before he was awarded his knighthood and moved to Sky. It was when he was running British Cycling that there was no women's Team Sky," said Pooley.
When Sky first entered the peloton in 2010, Pooley enjoyed her most successful season winning La Fleche Wallonne Feminine, Grand Prix Elsy Jacobs, Giro del Trentino Alto Adige-Sudtirol, and also the national road and time-trial titles, and finally the World time-trial title.
It made sense for Sky to look into a women's team, as they had a rider Pooley who was at the top of her game; but as we know it never materialised.
One of the biggest race of the women's racing calendar now is the women's Giro D'Italia, and back when Pooley was riding it was also a big deal.
But she said: "The women's Giro d'Italia was the most important race for women but where was the funding for that?"
This is a vastly developing story, and it looks as though plenty more people will have their say on it; it is just unfortunate that the timing of it is not exactly perfect for GB Rio's preparations.