By all accounts this past week hasn't been the best for British cycling and now it seems it has gone from bad to worse as British rider Simon Yates of Orica-GreenEdge failed a drug test at Paris-Nice earlier this year.
GB cycling has faced a barrage of questioning from the media and former riders this week; after Shane Sutton stepped down as his role of technical director amid allegations of 'bullying', 'sexism' and 'discrimination.'
But the news of the hugely promising Yates failing a drug test is yet another blow to British cycling as it looks to try and move on from the events of this week.
The substance that Yates is thought to have taken is Terbutaline and he was using it for his ongoing asthma problems.
And on Thursday evening when the news broke, British cycling released a statement saying: "British Cycling can confirm that it has been notified by the UCI of a potential anti-doping rule violation against a British rider based on an analysis of a sample provided in competition."
Orica-GreenEdge claim it was an 'administrative error'
The 23-year-old has impressed in his first years as a professional cyclist; but this news this morning is a damaging blow. The UCI have since said that Yates won't be suspended as the substance he tested positive for doesn't entail a provisional suspension.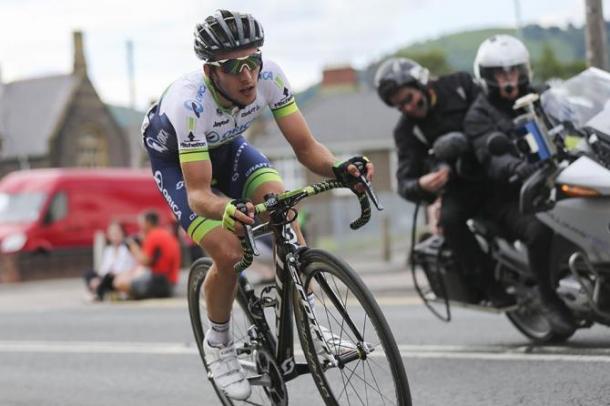 It was stage 6 of Paris-Nice that Yates tested positive for Terbutaline, speaking about the positive test, Orica said: "The substance was given in an ongoing treatment of Simon Yates' documented asthma problems."
They cited that it was an 'administrative error' as the team doctor failed to apply for a TUE (Therapeutic Use Exemption) which would have meant Yates would have been able to compete whilst using the medication.
The UCI will now look into the case and will decide if Yates will receive any punishment; but in 2015, Norwegian cyclist Vegard Robinson Bugge tested positive for the same substance and received a four month ban.
So at the moment Yates is in unchartered territory as he awaits his fate, whilst still being able to compete.