Although the Tour de Yorkshire women's coverage was hit by major technical problems which meant no live coverage could be seen of hometown girl Lizzie Armitstead the day was still special for the 27-year-old as she rode on her home roads.
A good day for the Brits
The World Champion didn't win the event; Kirsten Wild did and took home the £15,000 prize money, but the Yorkshire lass from Otley did animate the race with an attack with 36km remaining.
It was a good day for British riders, Armitstead's GB teammate Alice Barnes sprinted to fourth and then Wiggle High5's Lucy Garner finished second and grabbed herself a place on the podium.
But for Armitstead the real highlight was riding in front of her hometown crowds, and despite not winning it was good preparation for the main target of the year which is the women's Olympic Games road race in Rio de Janeiro.
Armitstead hopeful she has 'inspired' some of the boys and girls watching
The race from Otley to Doncaster wasn't your average day in the saddle; the race was quite shorter compared to some of the other races the women's peloton take part in. But nonetheless it was still ridden at a ferocious pace.
Heading off from Armitstead hometown was something she loved, saying: "The start was brilliant, I loved the start."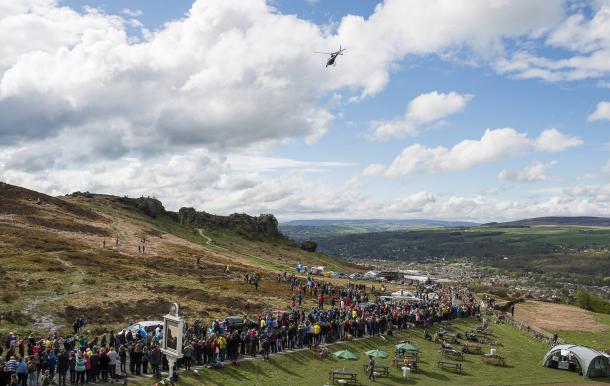 The 27-year-old who won the Tour of Flanders this year did have some mechanical problems at the start.
But riding in front of her home community was a "goose-pimple" admitted Armitstead, because of the success of Armitstead, cycling has boomed in the area and it is something Armitstead is "really proud" of.
The route was packed for both the women's race and also stage two of the men's race; but Armitstead hoped her appearance at the inaugural event will have winder ramifications, saying: "The people on the streets saw us at least and hopefully we can have inspired some of those girls and boys on the side of the road."