Shane Sutton's departure was a huge blow for British Cycling this week as the Australian stepped down after allegations of 'sexism', 'bullying', and 'discrimination' but GB coach Rod Ellingworth says it shouldn't 'affect' Team GB with less than 100 days until the Olympics.
Once the independent review has finished and if Sutton was found to have used abusive and insulting remarks to a number of former GB riders it was the right thing to do on Sutton's part, to step down.
Although his coaching methods have come into question this week; his record at British cycling speaks for itself. Since arriving in 2002, he along with Sir Dave Brailsford oversaw 34 medals at the Athens, Beijing, and London Olympics.
His results have never been in doubt, but his demeanour has; but Ellingworth believes Team GB are professional enough to not let the distractions get to them before what is now a vitally important Olympics for the GB cycling team.
Ellingworth believes GB cycling will continue to be a 'successful programme' after the past week of chaos
Ellingworth is a hugely successful and renowned coach in the GB set-up he masterminded Mark Cavendish World title win back in 2011, so his opinions matter.
And speaking about the departure of Sutton, he said: "I've always said Shane is a hard man, you know, he's renowned for being strict."
Sutton has always come across as a no-nonsense kind of guy who says it how it is, but it has seemed during his tenure as technical director he might have over-stepped that line.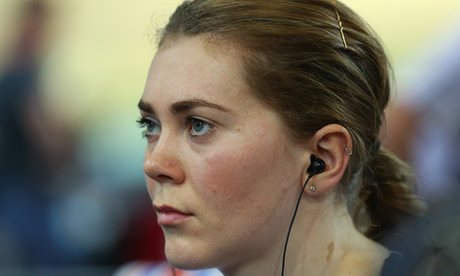 "He drives a hard line and I think that's really important as well. I believe in it wholeheartedly. Most of my coaching ethos is what I've learnt from Shane Sutton," admitted Ellingworth who was speaking to Cycling Weekly.
Despite this week being one of the worst for British Cycling; all the allegations from riders were one thing, to top it off British rider Simon Yates tested positive for a substance called Turbutaline which rubbed salt into the wounds.
But closing on British cycling, Ellingworth pointed out that: "There is a hell of a lot of good stuff that goes on at British Cycling and the reason why they have got good results is because of that work from coaches."