World Champion Lizzie Armitstead has extended her stay with Dutch team Boels-Dolmans' for a further two years to end speculation about her retiring after Rio 2016.
Armitstead failed to rule out if she was indeed going to retire after the Olympics this summer, but it seems the Yorkshire lass has made her mind up as she has penned a two-year deal to quash any rumours of retirement.
Armitstead is having a fabulous season to date where she has won Tour of Flanders along with other one-day races; and then her appearance at her hometown race in Yorkshire at weekend shows that the 27-year-old is building up nicely ahead of the main goal of the year in Rio this summer.
Armitstead happy to continue her association with Boels-Dolmans
Armitstead signed with the team in 2013 and last year she realised her dream of becoming World Champion when she won in Richmond, USA.
And with the team being hugely successful and having some of the best women riders in the peloton, Armitstead wants to continue at what is a rapidly improving women's set-up.
In a statement released on Boels-Dolmans website, Armitstead said: "In recent years our development has brought us together at a very high level."
The Dutch team has had a lot of success this year; they have had 15 victories for five different riders, and five of wins were in the Women's WorldTour events.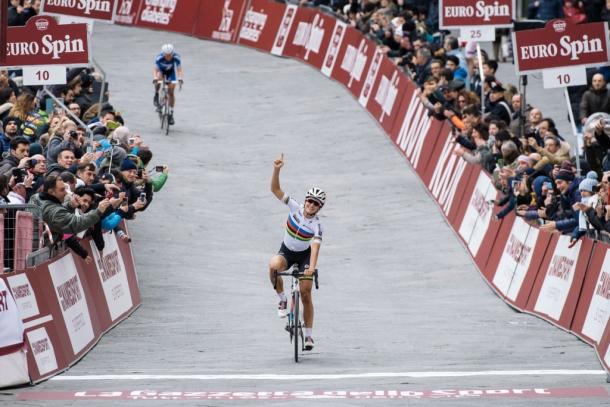 "In this environment I achieved my main sporting successes and I am happy to continue my career," said Armitstead as she now looks ahead to Rio and that all important gold medal.
There are not many female cyclists that can match Armitstead at the moment; but the Otley born rider is currently riding on a crest of a wave as she and women's cycling's popularity is going through the roof – and if she can crown this season with a gold medal, Armitstead will undoubtedly become Britain's most successful women's cyclist ever.