Shane Sutton's reputation has taken a hit over the past couple of weeks after he resigned following a storm of allegations from past and present riders about his conduct.
And speaking to the Times he tried to repair bridges with one former and hugely successful track cyclist Victoria Pendleton by claiming 'he held her in his arms' when she had a rough patch on the track.
But the cyclist now turned jockey has refuted those claims; and said that his personality was so different that sometimes Pendleton wouldn't know what mood Sutton would be in when she turned up for work.
Pendleton said Sutton never 'threw his arms around her' as the Olympic Gold medallist rubbishes Sutton's fresh claims
Jess Varnish spoke about an alleged 'sexist' culture within British Cycling which then set off a set of huge blows for GB less than 100 days before the Rio Olympics this summer.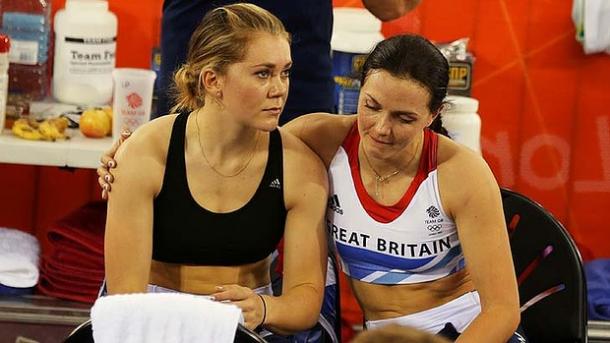 Sutton resigned, and Andy Harrison took over, and the head Ian Drake faced some uncomfortable questions about what really goes on in what, from the outside appears to be a well oiled machine.
But speaking about Sutton, former rider Pendleton said: "Apparently he has held me in his arms many times. I can tell you Shane has never thrown his arms around me."
It seems Sutton is quite a polarised character, one minute he could be a rider's best friend, the next a rider's nightmare; and that was typified in a story which he helped Pendleton paint her house before the Beijing Olympics.
But the 35-year-old said: "It would be interesting to ask how he was with me in the lead-up to London. That might be a different story."
An independent review is looking into the case of Sutton and British cycling to see if there was indeed a 'sexist' and 'toxic' culture.