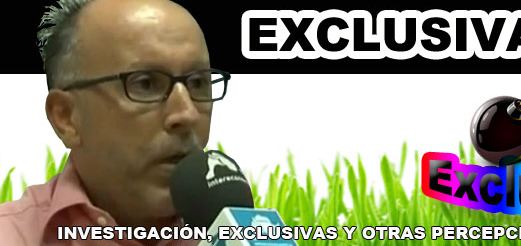 Francois Gallardo is a supposedly called "FIFA agent" (Will get that later) that is located in Barcelona and desperately tries to create stories that will make him noticeable. In his most recent story, he claims Real Madrid signed Tottenham Hotspur's Gareth Bale for a fee of €90m. Utterly ridiculous! Yes there may be interest from Real Madrid but a bid hasn't been accepted yet and it's the occasional lie from the Spanish agent.
Gallardo last year claimed John Terry handed in a transfer request at Chelsea to sign with La Liga club AS Valencia, claiming he was tired of the insults he was receiving after his racism scandal.
Valencia are negotiating, and I am involved in person, with the signing in the winter transfer market. The offer is on his table. The player is out of contract in June and will not renew there for several reasons at Chelsea and he wants to come to Spain. 'Terry has problems. They are insulting him and he is not taking it anymore. He asked to leave, not us. It's real. This has been going on for 15 days and two meetings have already took place. The deal is already on his table - a year and a half plus one. I think he will accept.
When you look into it, it's clearly obvious that Gallardo puts himself in the deal to publicise it when it's all not true. At that time John Terry's contract wasn't ending in June but actually year of 2014. At the same time, Chelsea denied it shortly after claiming John Terry is happy at Chelsea. Most recently in March, he also claimed Terry wanted to leave THIS summer with offers from 'some Spanish teams and offers from the Middle East". Staying with Chelsea, Francois claimed he received a written letter from Didier Drogba to sign a deal with FC Barcelona days before the Champions League final. Drogba ended up with Turkish club Galatasaray joining that following summer.
Gallardo also reported once that Barcelona coach (at the time) Pep Guardiola signed a pre-agreement to take over Manchester City replacing Roberto Mancini.
Guardiola has a pre-deal to be the next manager of Manchester City. No matter if Milan or whoever make offers to him.
He even mentioned that Victor Valdes will head out with him to Man City! Pure insanity from the so called agent. We also can't forget the time in October of 2012 when he 'revealed' that Pep Guardiola left the club because the club president refused to sell Cesc Fabregas, Gerard Pique, David Villa and Dani Alves, who weren't 'part of his plans'.
Gallardo, via his Linked-In account calls himself a FIFA agent, but if you do your research, FIFA hasn't licensed agents since 2001 as they are licensed by associations and agencies. When you check out the listed agents on FIFA in Spain, you find an agent under the name of Gallardo Carrasco Borja located in Barcelona. Nowhere near Francois as there is no agents under the name of Francois in Spain. Next time when you see a story from Francois Gallardo, move on and read somewhere else!
I guess this is his Twitter account @TOPfutbol_by_FG and his blog that is....not the most reliable http://exlusivastop.blogspot.com.es/