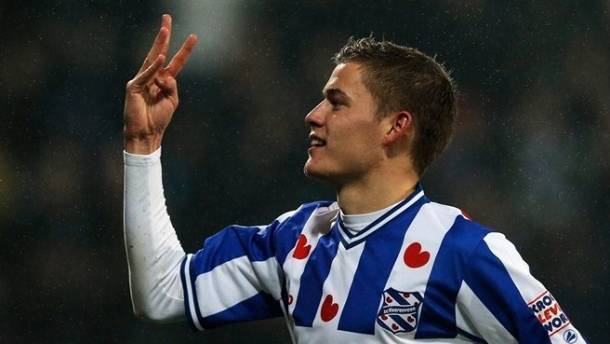 Just What is going on?
As a massive Celtic fan I and likewise other Celtic fans have been racking our brains to be any the wiser to the latest transfer dealings to come through the grapevine and will be wearing the famous green and white hooped shirt come the drop of the Champions League music as it returns to Celtic Park for the 2nd time in a row godwilling no hickups happen against Swedish champions Elfsborg and whoever the Bhoys draw in the final play off match.
The SPL or the 'Premiership' as it will be called as the top league in Scotland will be renamed as a result to the merger of the offical governing bodies in Scotland is known not to be the most attractive league to players with great desire for great things for their career which top teams like Celtic want. However, what Celtic can offer over all the clubs in Scotland and some other teams around Europe is that they can offer European football of some sort be it Champions League qualifiers at least. Most of the time Celtic do reach the group stages of the premier competition in European football so that is what it makes it to be attractive to footballers playing for teams unable to attain European football.
Celtic have definitely took advantage of this with already signing FC Groningen's promising centre back Virgil Van Dijk and Vitoria SC striker Amido Balde both of whom looking to make their names more known to the European elite. Now this is where it gets tricky. Who next? Who else are Celtic going to sign? I'm pretty sure that it will not be from the top teams, it never has been our signing philosphy.....unless you count Gravesen. Talk of the twitter is saying that Celtic have all but captured Ajax right winger Derk Boerrigter who Ajax purchased themselves two seasons ago from the Dutch second division and seemed to hit the ground running with a reasonably good season. Unfortunately the same could not be said about the next season, he didn't feature in the first team featuring on the bench most games. I spoke with a Dutch football fan about Derk who explained that he was "dreadul and injury prone". I found this surprising as Dutch Celtic figures have all expressed there joy at the Bhoys new capture saying that his crossing in particular is second to none. The normal fan searches Youtube like yours truly to find his great skills and shots in the Dutch second division from 2010, looks good...3 years ago. What remains to be seen is has manager Neil Lennon gambled with this player or has he bought him to build two teams, one for Europe and one for the domestic league. Has Boerrigter been bought to give Samaras and Forrest a well earned rest?
Next up is our should we say 'marquee signings'. This term is branded about every year with most fans becoming disappointed come the end of the transfer window. I think this year is different. Restrictions on the purse strings in recent years have shown to 'big player' coming to Celtic which is understandable but Celtic have raked in upmost of £40 million from tranfers and Champions League so there will be added pressure on Peter Lawwell the Celtic chief executive to at least spend more cash. Surprisingly Celtic have been linked to decent players which could definitelty fit into the team. One of which is Herenveen's Icelandic striker Alfred Finnbogason who has a phenominal goal scoring record wherever he went. There's whispers of a deal of arround 7 million Euros a fee that hasn't been spent from a Scottish team in at least ten years. Unbelievably believable in my opinion. I would welcome Alfred with open arms as I am sure my fellow Celtic fans would and the thought of him joning the Bhoys is making the fans very excited. The whole discussion on Finnbogason joining was given a great shot in the arm last night as he tweeted popular Celtic fan ballad 'You'll never Walk Alone' which sent the intewebs buzzing with the prospect of him joining. Another player speculated to be a target is Jelle Vossen who plays in Belgium at the moment. Vossen is as good as Finnbogason in my opinion but I also believe there is more substance to Celtic buying Finnbogason as he seems more keen on Celtic as he has stated before that he was a great admirer of Celtic legend Henrik Larsson whilst he played as a youth for Hutchison Vale. Austria Vienna's striker Philipp Hosiner is the next person to be linked with Celtic. I have been a massive fan of his for a number of years. He is as clinical as it comes as a striker much like Gary Hooper was. Celtic could face Austria Vienna in the play offs and I would want to avoid them at all costs because of Hosiner. The man himself has said he will revise his position after the play off rounds which could tip the balance in Celtic's favour should the Bhoys pass through to the group stages and Austria Vienna don't.
One way or another it is a welcome breath of fresh air to be linked with the calibre of these players whilst years ago this would be out of our reach. Right now though I beg the almighty for Celtic to avoid Kevin Doyle at all costs. PLEASE!