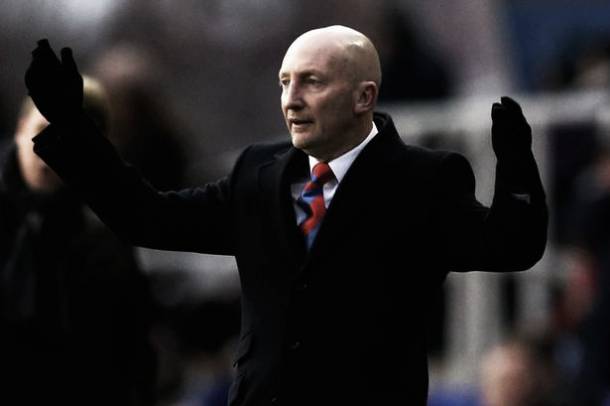 On the eve of the Premier League starting, every football journalist, budding or otherwise, has their two cents worth and tries to predict the outcome of the upcoming season of the world's best league. From champions to European places, to the mire of relegation, everyone has their own thoughts and theories. But what about predictions of the more bizarre little nuances that make the league so entertaining.
Worst transfer of the season
There are a few early contenders for this most coveted of prizes. Could it be another product of the Liverpool lottery transfer system, where the powers at be at Liverpool pick a Scrabble letter out of the bag, then purchase a player starting with that letter.
A prime contender will be whichever player Arsenal panic buy on the last day of the transfer window, after all of their previous transfers somehow don't materialise.
Second place in this category goes to Newcastle, when on the last day of the transfer window; Joe Kinnear announces the signing of a random Geordie bricklayer, proclaiming him to be the new number 7 before telling the assorted press that they are all idiots in a inline of expletives.
However, the coveted prize for worst transfer of the season goes to the bank transfer that took place into Cameron Jerome's account. Congratulations.
First sacking of the season
The race that every manager wants to win, will probably hot up quickly after a inline of poor results. Ian Holloway will probably be dragged into the Crystal Palace boardroom first, but will leave with a pay rise when the board are swept under by his charm and wit. Hull Tigers manager, Steve Bruce will need to hit the ground running to avoid the sack. He will need consistency from his quarterback and straight pitches from his pitcher. The rumoured signings of Michael Jordan and Wayne Gretzky to the franchise should give them enough ammunition.
Paulo Di Canio is never far from controversy, and may get the sack when half his first team squad drop dead during a fitness run across the Alps.
David Moyes has the biggest shoes to fill with the departure of Alex Ferguson. When the inevitable injury to Van Persie materialises and they have sold Wayne Rooney, Moyes would face the sack after a run of poor results, mainly due to the fact he had been playing a strategically placed traffic cone up front instead of Danny 'Goals' Welbeck.
It could be the sacking we have all been waiting for – Bacary Sagna's hairdresser, sacked for crimes against fashion.
Biggest controversy of the season
Last season was full of controversies; you can expect this season to be no different. There will be affairs, on and off field incidents and happenings that will live long in the memory.
First up, will be the protracted transfers of Bale, Suarez and Rooney. Will they end up at different clubs or will they have to stay in the torture of their multi million pound contracts. One of the biggest controversies of the season may be Wayne Rooney coming on as a substitute for Man United wearing an orange Guantanamo jumpsuit to the sound of Rage against the Machine. A memorable controversy would be Luis Suarez coming back from his ban wearing a Hannibal Lector face mask or Gareth Bale wearing a sombrero.
John Terry is never far away from hullabaloo, yet you may well see a different Terry this year as his lawyer's phone is engaged and his wife has bought a season ticket..
Would you be shocked if Paulo Di Canio shunned far right politics and stood for the Mayor of Sunderland with the Liberal Democrats.
The beach ball moment
Every season has its beach ball moment, named lovingly after the beach ball that scored against Liverpool in the 09/10 season and was subsequently Sunderland's joint top goal scorer that season. With the new season looming large, what bizarre incident will be the beach ball of the 12/13 season. Perhaps the award will go to the enigmatic Jose Mourinho when he subs himself on to score a penalty wearing a fine Armani suit. It could be the moment that Alex Ferguson comes onto the Old Trafford pitch crying, with a wine in hand, saying all is forgiven and begging for his job back. Or perhaps Arsene Wenger will finally lose the plot and streak naked across the Emirates pitch with the tannoy blaring out some intricate French techno music.
All of the above will be topped by Luis Suarez, at Liverpool against his will, losing all control and swallowing little David Silva whole.
Lasting legacy of the season
Each season brings up a lasting legacy that is remembered for years to come, the upcoming season won't be any different. The possibilities really are endless. It could be Ian Holloway admitting he was in Right said Fred, Martin Jol coming back from an international break as "Martina Jol" the first female manager in the EPL after successful gender realignment surgery. There is a distinct possibility of Michael Laudrup and AVB shunning football to model for Littlewoods catalogue, or Roberto Martinez finally breaking down his nice guy image and beating an innocent bystander to within an inch of his life. As for players, this could be the year that David De Gea admits he has been a llama al along, Ryan Giggs to admit he is actually 140 years old and fought in the Boer War, Berbatov to openly smoke 20 Malboro's on the pitch or Papiss Cisse having to take out a Wonga loan to pay off a substantial gambling debt.
At the beginning of a new Premier League season we all hope for great football, fantastic goals, incredible saves and entertainment, yet without the nuances and quirks, it would just be another league season. Let's hope that the weird and peculiar play a part in what promises to be a memorable season