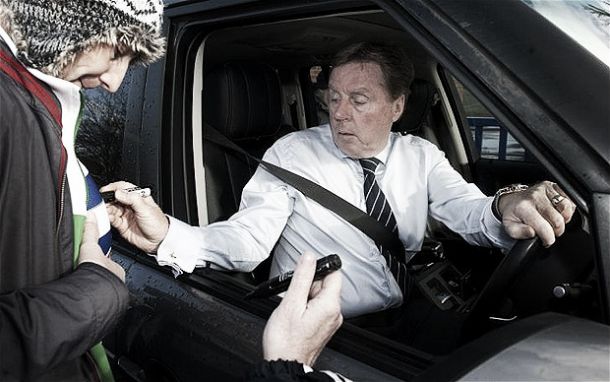 Every football fans favourite date on the calendar is just around the corner. Reporters from around the UK football scene are looking out their best ties and practising their winning smiles in preparation. The cage that contains Jim White will be opened, and the gleaming, growling mad man, will be attached to his microphone and unleashed at an unsuspecting nation. With under a week to go, many transfer sagas are rumbling on, however below is a preview, blow by blow of what to expect on transfer deadline day.
12:00pm
Generic male Sky Presenter A brings us the first transfer news of the day as Arsene Wenger confirming Arsenal's first major summer signing with their ground keeping staff signing new long term contracts. Arsenal fans promptly complain about the fact their club should be looking at more impressive ground staff than they have currently.
13:00pm
Away from the Sky Sports office, Jim White's handler is cautiously unhinging the bolts off of his cage. The large letters on top read – "DO NOT OPEN UNTIL TRANSFER DEADLINE DAY" – a muffled Scottish voice from within says "We have Harry Redknapp on the phone" on repeat.
Meanwhile back at the studio, another Sky Sports exclusive as a source close to Manchester City say the oil rich club will be making no signings today, and that last season's transfer deadline signing of Jack Rodwell was "for a bit of a laugh."
14:00pm
In the first big news of the day, a picture of Gareth Bale is doing the rounds on Twitter, with him and his agent sneaking into the baggage hold of a British Airways flight bound for Madrid. However as the plane takes off, the mystery intensifies, when sources reveal the flight is actually bound for Mumbai – have they got on the wrong flight, or are Mumbai Rovers about to make the signing of the century. No one in the studio knows, so they decide to debate it for the foreseeable future.
15:00pm
Speculation about Wayne Rooney goes into overdrive, when he is seen being put into the booster chair of his Land Rover and whisked away from Manchester United's training ground. His agent refuses to comment, but he is wearing a Chelsea shirt, and clutching piles and piles of unmarked bills. Rumours of Ice Age being watched on the in-car DVD player turn out to be untrue.
16:00pm
The time is 16:00pm and we take our first trip North of the border to a poor reporter standing outside Celtic Park. He has no news to bring, but is currently suffering from hypothermia and has third degree burns from a nearby car that was set on fire. In other news, Jim White is out of his cage and being loaded on the back of an articulated lorry. His Hannibal Lector mask is still attached at present.
17:00pm
Manchester United fans breathe a sigh of relief when it is revealed Wayne Rooney was just going on a day trip to Alton Towers. He is said to be very happy with the length of queues currently for the Nemesis. However there is a twist in the tail when the special one is pictured sliding down the grass near Oblivion in a two grand Armani suit.
Gareth Bale was not on the flight to Mumbai, it turned out to be a monkey shaped suitcase.
18:00pm
Jim White is delivered to the Sky Sports studio in preparation for his 19:00pm start. In transfer news, Newcastle announce the signing of the entire French league, prompting calls on whether the French contingent will be able to play together. Brendan Rodgers cools talk of Suarez leaving Liverpool in a last minute deal, revealing that he is currently locked in a cupboard with a cake modelled on Ivanovic's arm and a colouring in book.
19:00pm
Cometh the hour, cometh the man. Jim White is in the hot chair, and begins by shouting for ten minutes without using any vowels. We go live to a Waitrose car park where Harry Redknapp reveals from the drivers seat that he has just bought the half time oranges, a book on eastern philosophy for Joey Barton and surprisingly a cut price Ryan Nelson, who was on sale for being past his best.
20:00pm
Rumours are starting to go into overdrive. Daniel Levy has been seen depositing a novelty sized cheque from the Bank Of Madrid for 100 million Euros whilst a certain Mr G Bale has just got off a Ryan Air flight that landed 600 miles outside of Madrid. Rumours circulate that Bale has already spent his entire signing on fee on the flight where he bought a cheese and ham sandwich, a cup of cocoa and a model of the aircraft.
21:00pm
News just in – Mourinho announces the signing of Wayne Rooney on a four year deal. The fee is believed to be in the region of £40 Million and the player will take home £200K a week plus his choice of toy from the Early Learning centre. Manchester United fans try to burn an effigy of the striker in the centre of Manchester, but the closest thing they could find is an image of a shaved gorilla.
22:00pm
After a quick change of underwear, Jim White deliriously announces in pig Latin that Luis Suarez has chewed through the cupboard in which he was locked in. Sky Sources indicate that there are prominent teeth marks on the door to the Emirates. Is Wenger about to splash the cash. The rumour is put to bed quickly, when chief reporter, Bryan Swanson says that Sky sources reveal Suarez only left the cupboard to collect his next set of Crayons.
23:00pm
The busiest hour of the day starts with the revelation that Gareth Bale has signed for a world record fee at Real Madrid. Cristiano Ronaldo is said to be considering his options, but doesn't have enough air miles to get a flight to Manchester. In other news, Arsene Wenger panics and buys four Premiership players that he picks at random from Football Manager. Paul McShane is said to be delighted and slightly shocked at the move. David Moyes tries to plug his midfield gap by placing an open bid for every central midfielder in Europe, but they all go and sign for other clubs. The man north of the border has sadly died after his legs were sold for spare parts. In all of the confusion, Jim White is shot by his handlers with a heavy sedative after making wild innuendos to his female counterpart.
With two minutes to go, Peter Odemwingie turns up outside the Sky Studios with a sign saying "will move for food."
The transfer deadline clock strikes midnight as Jim White, foaming at the mouth, collapses and is placed back in his cage.