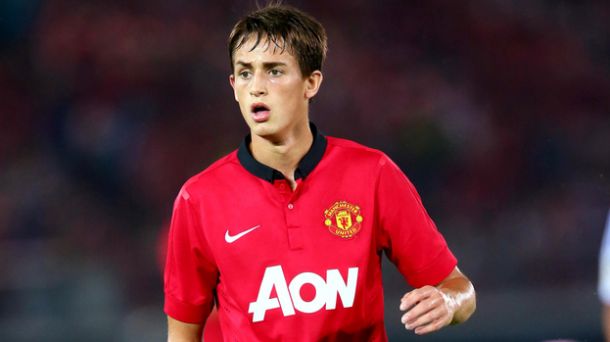 Adnan Januzaj announced himself to the football world on Saturday with both goals in Manchester United's 2-1 victory over Sunderland, the second goal being an early contender for goal of the season.
The youngster's performance in the game has prompted Roy Hodgson to state he is interested in signing up the youngster to be a future star for England. However it appears Mr Hodgson has not been reading his rule book before announcing his interest to the world.
The Belgian born player is eligible to play internationally for Albania, Serbia and Turkey as well as Belgium, but crucially is not, and will not become eligible to play for the three lions according to STV Sport journalist Grant Russell.
When questioned on match of the day at the weekend whether they were looking into the possibility, Roy Hodgson said "Yes, down the line if he becomes naturalized or if he becomes a home grown product. " Players around the world can change nationif they are uncapped and live in a country for 5 years after the age of 18, however under the terms of an agreement reached between the four home internationals, the FA wouldn't be able to cap the young player should the opportunity arise in 2018.
STV reports that in 1993, the home international teams opted out of the residency rule that FIFA set up, agreeing that they wouldn't go down this route. This was the same issue that presented itself with Manuel Alumnia at Arsenal a few years ago. FIFA's rules state that "associations sharing a common nationality", as is the case with the four nations, can make an agreement to remove the residency clause.
If Januzaj did stay in Britain long enough to gain British citizenship, The FA could argue the case, but this could involve the need to change an agreement that would have stood for 25 years by 2018. Currently Januzaj has only spent 2 years education in the UK, therefore it couldn't apply to him.
In addition, with the player seemingly destined to be the next big thing, it would require him to spurn the advances of international football until his 23rd Birthday on the hope that a legal loophole could see him play for England – an unlikely event.
The best English fans can hope for is enjoying the youngsters rise in a Manchester United top, as they sadly will not be seeing him in an England top.