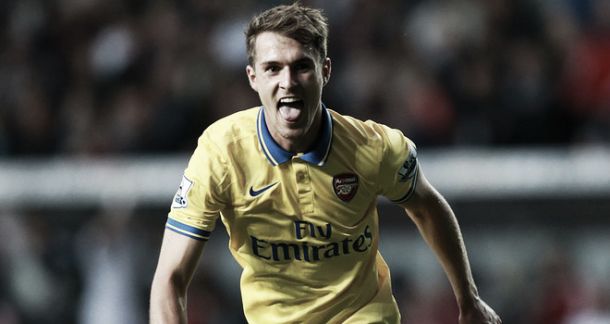 Arsenal host West Bromwich Albion for their last home game of the season at the Emirates Stadium. A win for Arsenal would secure them fourth spot and a chance to qualify for the Champions League.
Arsenal are leading the race for the top four finish at the start of this weekend as they are four points clear of Everton and seven points clear of Tottenham. A win for Everton this weekend could prove difficult as they face Manchester City at home. Although they have the home advantage, Manchester City are desperately trying to close the gap between themselves and Liverpool to be top of the table and title winners. If Everton lose, Arsenal will be awarded fourth spot and guaranteed Champions League qualification before they go in to tomorrow's game.
Arsenal's win at home against Newcastle on Monday night continued their good run, winning 3-0 against the Magpies and dominating the game. They look like a strong team again with the return of players that were sorely missed. Mezut Ozil put away the second goal which will be a confidence boost for the German midfielder.
West Brom are looking fairly safe from relegation but a win against Arsenal could ensure their place in the Premier League. It will be a big task to defeat Arsenal at the Emirates as they have won their last 17 home matches. West Brom managed to draw against Arsenal in this season's tie at The Hawthorns with Yacob scoring to take the lead in the first half. Recently West Brom have been playing well. Despite losing to Manchester City two weeks ago, West Brom have drawn two and won two of their last five matches. Their win against West Ham last week closed the gap between them, now on 36 points and one point behind the Hammers.
Arsenal winger Alex Oxlade-Chamberlain has been ruled out for Sunday's game and may not return before the end of the season due to a groin injury. West Brom defender Gareth McAuley has also suffered a groin injury and will not be playing at the Emirates. Bacary Sagna who has featured in the starting line up for most of the season is uncertain for tomorrow's game as he has a problem with his knee. Kieran Gibbs and Jack Wilshere are still out although Wilshere is looking promising to return for the World Cup.
Predicted Score:
Arsenal 3 - 1 West Brom