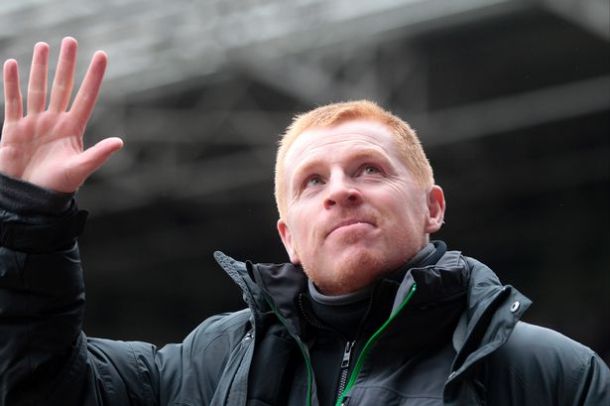 Neil Lennon today parted company with Celtic after 4 years as the manager to seek new pastures and challenges. Having guided the Glasgow club to three consecutive championships, Lennon has brought the team as far as he thinks he can. He leaves Celtic not only in better shape than when he joined, but has left the club at a cross-roads.
On one hand, the club can push the boat out and try to challenge in Europe, on the other, they can accept they are a big fish in a small pond and concentrate on the profit margins.
Neil Lennon has overseen a dramatic and strange period in the clubs history. The man himself is the epitome of the divide in Scottish football, bringing debate to every corner of the Scottish game, whilst dealing with a level of idiocy no other manager has to endure. To paint a picture of the Celtic he is leaving, one needs to understand the Celtic he joined.
The Lennon Legacy - a 2:2 degree
In 2010, when Lennon took over managerial duties from the departing Tony Mowbray, Celtic were in disarray. After three successful seasons under the ginger wizard, Gordon Strachan, Mowbray oversaw a period of football that Celtic fans want to forget. When Mowbray eventually got his marching orders, Celtic were lame ducks, with their Glasgow rivals Rangers having essentially sown up the league. Lennon went on to win all of Celtic's remaining league fixtures.
Fast forward the best part of four years and Lennon has guided Celtic to 3 league championships, the last 16 of the Champions League and 2 Scottish cups. So can the Lennon era at Parkhead be deemed a success? Almost.
There can be little doubt that Lennon turned Celtic around. Fans were baying for Mowbray's blood and Lennon's appointment not only appeased the fan base, but brought stories and perhaps more importantly memories.
Most of Lennon's era at Celtic can be described adequately through the word 'but'. Three league titles BUT without Rangers for the most part. Last 16 of the Champions League BUT a dire Scottish and League cup record. Beating Barcelona 2-1 in Glasgow BUT being humbled by the same team 6-1. Signing Wanyama, Hooper, Van Dijk and Forster BUT also signing Balde, Pukki and Boerrigter.
Celtic getting to the last 16 of the Champions League is a feat that is rightly lauded for Lennon. Getting out of a group that contained Barcelona, Benfica and Spartak Moscow will be at the top end of the man from Lurgan's CV, yet this seasons showing in the Champions League showed that, at times, he was tactically naive, playing favoured players like Charlie Mulgrew out of position, and hoping that the same sit in the tub and soak the pressure tactics would prevail two years on the trot.
Overall, the good parts of the reign outweigh the bad, and despite Rangers dropping down the Scottish divisions due to their gross financial mismanagement, it would be unfair to gloss over Lennon's achievements because of other circumstances.
On the whole, the Lennon legacy can be seen when you compare how Celtic look now, in comparison to when he joined. He will also be a favourite son of the Celtic family and gifted the Celtic fans many memories, especially slaying the Mighty Barcelona.
Overall he has pass marks. He has a 2:2 degree.
So who should fill the shoes?
Lennon has left behind a club, that despite being in a league that is the football equivalent of a one horse town, is an attractive proposition for managers the world over. Silverware galore, a good young squad, Champions League football?
Early bookies favourite for the job needs no introduction to the Celtic fans. Henrik Larsson is so endeared by Celtic fans, that the club have probably already started his statue and plague to name a stand after him. Larsson is no less than God in the eyes of the Celtic faithful. But would they want him as manager?
The biggest problem with Henrik Larsson, apart from a gross lack of experience managing at the top level, is that they only way for him is down. How can a man who has 50% of Goldfish in Glasgow named after him improve his standing? He hasn't had any experience in a position of this nature, and although Lennon was in a similar vein, if Celtic want to progress to the next level, Larsson isn't the answer at present.
So who else is in the frame? The young, exuberant Dundee United team constructed by ex-Celtic stalwart Jackie MacNamara will not have gone unnoticed by the powers at be. Jackie has his team playing great football and has unearthed some of the most exciting talent Scotland has seen this century, however, he is another candidate who lacks top level experience.
Celtic could go down the route of tapping into the discards from the English Premier League's managerial merry-go-round. David Moyes has a Celtic connection, and will be itching to set the record straight. He might even get a crack at the Champions League again. Malky Mackay's stock is high just now after getting Cardiff promoted to the EPL only to be unfairly dismissed by a Malaysian lunatic. Steve Clarke is also sitting in the Job Centre and may be joined soon by Celtic legend and Champions League winner Paul Lambert. However, as often proven by the Celtic board over the past view seasons, these managers will all command large salaries. Would Celtic dig deep for the right man?
Further out in left field lies the foreign manager. Michael Laudrup is reportedly close to settling with Swansea following his dismissal and might be tempted by a crack at the Champions League. His attacking philosophy would fit in with Celtic and now has European experience under his belt.
What lies in wait for the new man?
Whoever gets the job won't have much time to get comfortable in his surroundings. Celtic will start their next season before most big clubs are back from their holidays, with their Champions League campaign due to begin in the early summer months. Whoever gets the job won't have much time to mould his own team, and won't have much time for mistakes.
However, on the other hand, the new manager will essentially have the luxury of at least a season to find his feet domestically. Celtic's nearest rivals this season, Motherwell, finished 29 points behind the men in green and white. Celtic could probably win the league playing a youth team, and with Rangers at least a couple of years off of any sort of challenge, a new manager can concentrate on the European stage.
However managing a team like Celtic isn't all about what happens on the pitch. The new manager will have to appease an increasingly frustrated fan base, who long for the days where the board would sanction £6 Million pound transfers. The board are currently unpopular among the fans and any new man would need to bridge that gap. In addition, because of the climate and surroundings Celtic find themselves in, they are a selling club. Assets such as Virgil Van Dijk and Fraser Forster will be sold if the right offer is forthcoming.
Celtic find themselves at a cross-road. Do they take an easy option, such as Larsson, get some good buzz and PR for season ticket sales and hope for the best, or do they get someone in with a bit of European clout, back him in the transfer market and make a push to the next level?
Neil Lennon leaves behind a club in good shape that will move forward as they always have done. Whether it's one step or two steps forward remains to be seen.