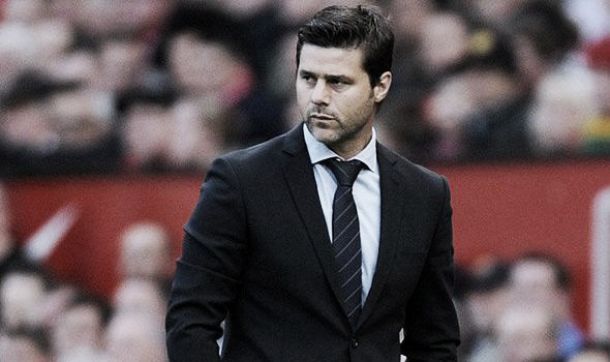 Tottenham Hotspur have agreed a five-year deal for Southampton manager Mauricio Pochettino to move to North London. The former Argentine defender has left St Mary's after 18 months in charge.
Pochettino's move has ended speculation over who would replace Tim Sherwood, who was shown the door at Tottenham on the 13th May.
Pochettino oversaw a very successful 18 months in charge of Southampton and despite initial fears and protests over his appointment led the south coast club to an eighth place finish in the Premier League. His reign also saw the rise of English talent in the form of Adam Lallana and Luke Shaw, both of which saw their seasons rewarded with a call up to the England squad for the World Cup.
At today's press conference, Pochettino said:
"This is a club with a tremendous history and prestige and I am honoured to have been given this opportunity to be it's head coach."
He also remarked that the club has "an abundance of top class talent" and that him and his back room staff are "determined to give the supporters the kind of attacking football and success that we are all looking to achieve."
Chairman Daniel Levy, who has come under criticism of late, having seen the back of nine managers since joining Spurs in 2001 said:
"I believe we have a head coach who, with his high energy, attacking football, will embrace the style of play we associate with our club. He has a proven ability to develop each player as an individual, whilst building great team spirit and a winning mentality."
Pochettino will be given the task, like his predecessors, to finish in the top four and qualify for the Champions League. He is joined at Tottenham by a Jesus Perez, Miguel D'Agostino and Toni Jimenez, all of which have worked under him at both Southampton and Espanyol.