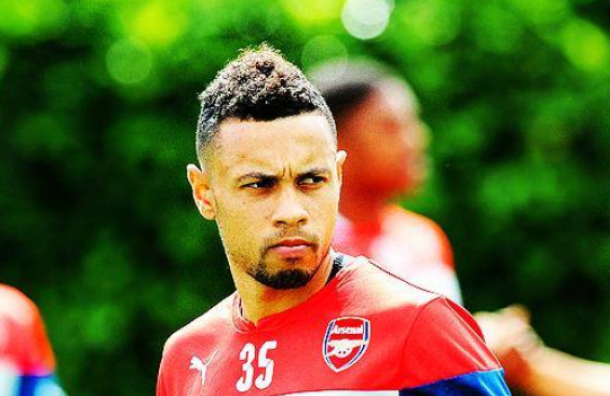 Francis Coquelin is now back at Arsenal after a loan spell in the German Bundesliga with Freiburg. The young French midfielder played a total of 24 games, scoring once. He played just one more game in the 2010/11 season at Lorient which saw him come back and really push on into the first team. The question now though, is can he really assert himself after a second spell away from Arsenal?
Coquelin's loan spell in Germany was a troublesome one and was relied upon to play out of position out on the left flank. However, he is more of a defensive minded player so it's clear to see why Coquelin would've found it challenging to play out wide. He's played a few games at full-back for Arsenal so he can play wide, but not attackingly. The good thing about him being able to play in so many positions is that he is versatile, and for a young player that is key. He now needs to find a position where he nails down and becomes a natural in.
Before his loan spell Coquelin was relied upon to play quite a bit and was very much a part of the Arsenal first team. He was more of a rotation option but was also shown faith in as he played in some of the big games. He started 13 times in 2011/12 and 11 in 2012/13 which shows just how highly Wenger rates him. A loan spell at a club within Europe's top five leagues was meant to improve his development but due to him playing out of position its actually hindered his progress, something that seems to be a constant theme amongst the players Arsenal loan out.
The main question that needs answering though is what kind of role will Coquelin have at Arsenal next season? The Gunners already have a packed midfield but if last season is anything to go by Coquelin probably would've played quite a fair few games due to the mass amount of injuries they had. It was bizarre in a way that Kim Kallstrom joined instead of Coquelin being recalled but Wenger instead opted for experience over youth for a change. Many say that Arsenal need a defensive midfielder and the rumour mill suggests one could be on its way.
Signing another defensive midfielder would likely mean even less game time for Coquelin, who could be loaned out again depending on the situation come the start of the season. Arteta, Flamini, Wilshere and Diaby can all play as holding midfelders so providing they all stay fit, and another defensive minded midfielder is brought into the club it's hard to see where Coquelin would get a game.
With Bellerin coming through the ranks and Carl Jenkinson improving month by month Coquelin wouldn't feature much at full back either. This means that he will probably benefit from going out on loan to a club where he's guarenteed first team football and is guarenteed to play in his preferred positions.