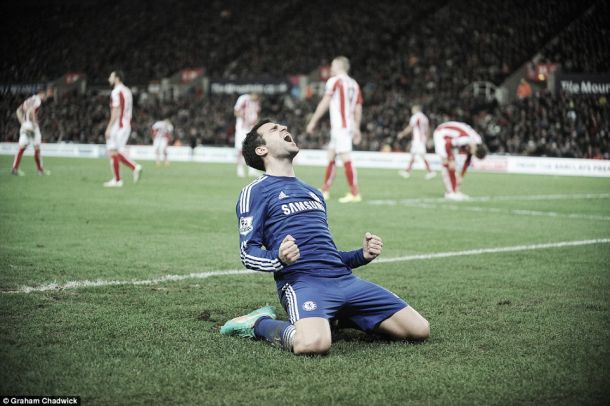 The current Barclays Premier League title race leaders were lead astray by Tottenham on New Year's Day with a staggering 5-3 loss that put Manchester City at an advantage to catch up in the standings. Harry Kane, playing tremendously well, scored a brace and an added assist to continue his great form for Spurs.
Nonetheless, with rest now imminent, Cesc Fabregas has remained sanguine in the club's effort to remain in pursue of the league title.
"You can always have a bad day and things that won't go your way. But we are ready. Some of us had a little break.
"We have recovered from the Christmas schedule. It was tough but we feel that we had a few days to rest.
"Losing to Tottenham like we did was a shock, but when you look the game again you see that every chance they had, they scored.
"It was one of those days where we hit the post, Ramires and Cesar Azpilicueta also had a chance. Things didn't go our way, but credit to Tottenham, they played a good game. But that's it, we are just looking to move forward now," as stated to the London Evening Standard.
In their last fixture, Chelsea had a shaky 2-0 win against Newcastle United; where the first half appeared to show signs of disorganization and lack of confidence until Oscar's opening goal off of a smart set of plays from a quick corner in the 43rd minute.
Cesc Fabregas is the league leader in assists with 14 through 21 games. Chelsea's next league fixture is away against Swansea City at Liberty Stadium on Saturday.