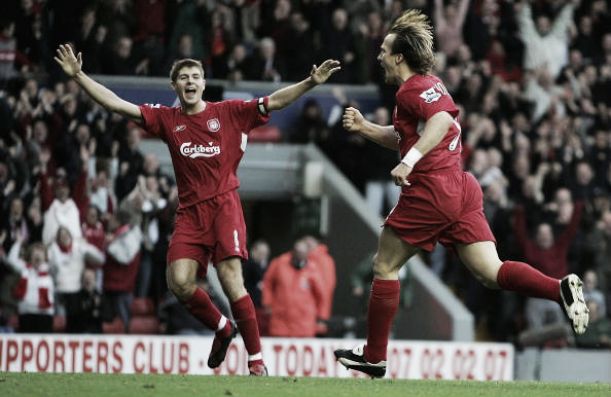 Ex-Red Bolo Zenden, who was an FA Cup and Super Cup winner with the club, has warned Brendan Rodgers that the team lacks experience and Liverpool need to end their trophy doubt as soon as possible.
Zenden played for Liverpool for two years, scoring two goals in 46 appearances for the club, and said: "The way Liverpool have been playing lately has been fantastic.
"Obviously the fans are far more happy now than they were at the beginning of the season, but Liverpool and the fans are always looking for the team not just to win games but to get themselves to a final and win a trophy."
Former midfielder Zenden, who appeared in a Champions League final for the club, continued: "If there is a (trophy) drought it could start working against Brendan Rodgers. If you look at his team, there is a lot of youngsters, a lot of prospects. His average team the other day was 24, I believe.
"It is a young team and when you look at the other teams they have a lot of experience in there. It is a different ball game if you have that (experience) in your team."
Injury severely hampered the Dutchman's tenure in Merseyside. A knee injury against Manchester City meant that he needed to undergo surgery in November 2006, before he left for Olympique Marseille in 2007. He returned to England to play for Sunderland before retiring in 2011, and in 2012, linked up with ex-Liverpool manager Rafa Benitez at Chelsea, replacing Eddie Newton as the assistant manager of the Blues. He is currently Darije Kalezic's assistant at Jong PSV in the Eerste Divisie.