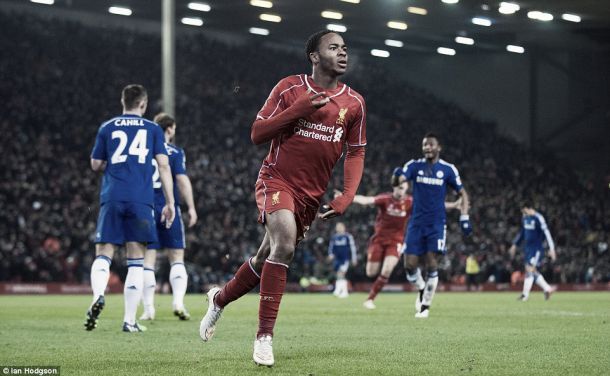 Speaking at a press conference from Melwood, Liverpool boss Brendan Rodgers has handed out a contract update regarding the future of Raheem Sterling.
The 20-year-old has become increasingly important this season, deputising up-front whilst Mario Balotelli has struggled for form and Daniel Sturridge has been injured.
His fine form has notably attracted interest from some of Europe's top clubs and Rodgers, when asked about the future of Sterling, responded: "It's all in hand with the football club and his representatives. I'm sure it will be sorted and organised very soon."
The January transfer window closes on Monday evening, and reporters gathered to preview the Reds' clash with West Ham United were keen to discuss the topic.
"Every manager will always want more - but you can't just go and pluck the players out of the air," was Rodgers' assessment. "They know what you would want. I would want to be able to do one or two things - but players aren't always available, and players that can come in and improve you.
"I've always said that the likelihood is that we wouldn't do anything in this window, and that will probably prove to be the case."
Rodgers also added that Sterling himself believes his growth in development can continue to improve under the conditions put in place for him to thrive at Liverpool.
Only captain Steven Gerrard has scored more goals for Liverpool in this season than the 20-year-old this season, who has contributed seven from his 32 appearances in all competitions, so far.
Following up from his tremendous season with Liverpool partnering the infamous SAS in 2013-14, Sterling has matured further and adapted effectively to a central forward role in the past seven weeks.
"Raheem is very happy here," the gaffer explained "He's a young player that is playing at one of the greatest clubs in the world and playing very well.
"He sees his long-term future here. I spoke to Raheem again today - he's very happy, happy with his progress and how he's developing.
"He's a real sponge for learning; he's a young player that knows he's in the right place to develop and be looked after."