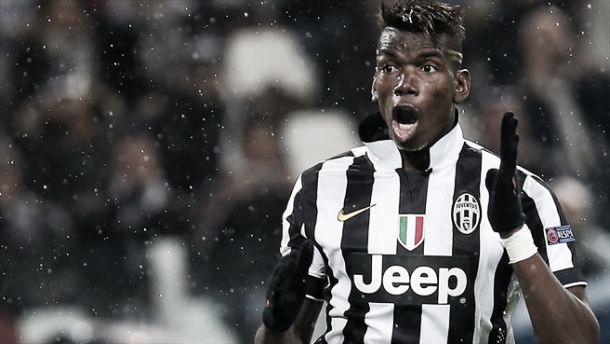 David runs the English language page of Gianluca Di Marzio's website and covers transfer news and writes weekly columns. He is a frequent guest on the Beyond The Pitch and Soccer Morning podcasts and is the former editor-in-chief of VAVEL USA.
How did you get your job at VAVEL and how has it affected you when you started working for Gianluca Di Marzio and ESPNFC?
''I was contacted by Javier Robles when he decided to launch VAVEL in the US, we had some common friends that used worked for other editions of the website. They knew I was interested in American sports and that I had a European background so I kind of understood the VAVEL culture, so they thought that I would be a good fit. Then shortly after when I got into contact with Gianluca, given we are from the same city in Italy and they had asked if I could be in charge of their English site. It became a bit too hectic working for two sites but it made me realize that the experience I had at VAVEL showed Di Marzio that I knew how to run a site and that certainly helped a bit.''
Do you feel that VAVEL is perfect starting place for journalists?
''Absolutely. I think there is a great culture on the site, it looks great. When you post your articles, it looks nice which is a huge difference. I think they are very supportive with people that are there to help you in persuing that career.''
What is your opinion on Paul Pogba's future at Juventus and will he leave anytime soon?
''He signed a new contract with Juve a couple of months ago, Arturo Vidal did the same as well and everyone was thinking that he would be sold at a higher price in the future. That didn't happen. Pogba is a different situation, he's a huge prospect, he has an agent that is great with making deals. There is important things to realize as well. Juventus haven't sold a key player ever since they were relegated (Calciopoli). There are also one of the top ten clubs in the world in terms of revenue and that shows that they don't need to sell anyone. In the same time, it's all on the player's decision. So it's all up to Paul to make that decision. There is also a factor that the Euros is coming up next year in his own nation and that's going to be a huge tournament for him. I can see him focusing on that, and given his good performance might soar his price. If a huge club made a huge offer on him, he would have to think about that. 2 logical clubs would be the right choice if that was the case. Real Madrid, because of their reputation and relationship with Juventus. He strikes me as the type of player that club needs. Another one is PSG, they could have a signature player with Zlatan Ibrahimovic leaving the club and so would be his replacement as the star man.''
How important is the transfer of Sebastian Giovinco to Toronto FC?
''I think it's an enormous step for MLS. Granted that Giovinco was a bench player at Juventus but is also going to be 28 this year, so he's still at his prime of his career. He is also plays for the Italian National Team and wore the iconic #10 shirt for the side. I also believe that perseption is reality in different countries. In Toronto, there is a huge Italian population and you can say that they are coming to play for them. Antonio Conte (Italy NT manager) also mentioned in an interview that there are going to be so many Italian players coming to MLS and he believes that Giovinco will be a pioneer for them. Toronto and the reporters deserves a lot of credit for this transfer.''
Will Paulo Dybala leave this summer from Palermo?
''Palermo is one of the clubs that are the best at discovering great prospects. They had Javier Pastore and Edinson Cavani before. They got Dybala from a second division side in Argentina called Instituto in Corboba for 12 million Euros, which is a significant amount of money for them so they clearly believed in him. At the moment, they are working to extend his contract as his current one expires in June 2016 and if he had a longer contract, it probably would've been more easier to sell him. What's interesting is that he is representatived by the same agent of Cavani when he was at Palermo, and he also negotiated a few extensions for the same player and it showed that when he was sold eventually to Napoli that it was for a significant fee. So, I think Palermo is using the same playbook for Dybala. I think he's too expensive for any Italian club at the moment. My gut is that his future is possibly in the Premier League either in Arsenal or Manchester United and I do believe he does move to England this summer, maybe even Spain. I think he's going to have a bigger fee than Juan Iturbe when he went to Roma, just because they are similar players and that Palermo really know how to sell.''
Who do you believe was the transfer of Serie A?
''I would say Roma selling Medhi Benatia to Bayern for 30 million Euros and him being replaced by with Kostas Manolas for 12 million Euros. When you look at those 2 moves combined, they basically got 3 times more for Benatia who was older than Manolas and it's a great transfer. Their sporting director has shown that he really knows how to replace big name players and I believe that was his best move. I think Morata for Juventus was a great one as well and Diego Lopez joining AC Milan on a free transfer and has been terrific for them and has been one of the top goalkeepers in Serie A this season.''
What do AC Milan have to do to improve on their performance so far this season?
''Well, I would honestly tell you that I'm not impressed with Milan's squad at all. I can think of a lot of teams that are better than them such as Lazio and a healthy Fiorentina. I know Inzaghi is getting a lot of heat, I wouldn't say particularly that he is a bad manager so far, but I believe he is far from the problem. If you look at Allegri, he was made fun of for being a fool and now he goes to Juventus and does just as good as Conte did. I really think that if you have a good squad, it makes coaches look really good. I think the problem is that their president Silvio Berlusconi said that he won't change Milan's roster for anything in Serie A and no offense, I believe that's crazy. I personally believe that all the clubs above them in the table have a better side than Milan, so I think until Milan decides to invest again or sell the squad, they are going to be in trouble. They spent a lot on free transfers and offer big wages, but they need to go back to the business of buying players that have good assets on the team. Their midfield is really medicore, they have somewhat exciting players up front and their defense is pretty good in terms of what other people think. In my opinion, as long as the conversation continues on the coach, Milan won't really improve.
Is the title Serie A as close as ever?
''I think Juventus have a huge gap on Roma. To me, Roma's match against Bayern (7-1 loss in Rome) really hurt their confidence and I think all their complaining after their match against Juventus, and I believe that really backfired for them. I believe that you should never give your players an excuse to lose. I think players lose their edge during that situation. You see this a lot in Mourinho's Chelsea but in Italy, it's completely different. They love drama and talking about referees so I think Roma's complaining has really hurt them. I still think Juventus will win rather easily it this year but it will be a bit closer than it was last year.''
Who do you believe will get top 5 in Serie A?
''I think Roma will get 2nd. They have a huge advantage on Napoli, who I believe will get 3rd. I think Inter made some huge signings in the transfer window with Xherdan Shaqiri and Lukas Podolski, who are two wingers Roberto Mancini can really use in his formation. Marcelo Brozović is also a huge transfer when you compare players like Yann M'Vila and Zdravko Kuzmanović. I think Gary Medel and Nemanja Vidic was a bit disapointing, but if they can go back to the players they were, they can really challenge alongside Lazio against Napoli for that 3rd spot.''
What do you believe is the secret of Sampdoria's success so far?
''They have a really flamboyant president in Massimo Ferrero who is in the movie business and was able to get Samuel Eto'o from Everton because he promised him he'd make a movie about his career. He's been a great addition for Sampdoria and he's really trying to get them in the Champions League. I think their coach Siniša Mihajlović has done really great work. Had Roberto Mancini not replaced Walter Mazzarri a couple of months ago, I believe Mihajlović would have been the perfect replacement for Inter in the summer. Sergio Romero has been good as well, so I believe them alongside Fiorentina could be contenders as spoilers in Serie A.''
Obivously, Serie A was considered the best league during the late 1980s-90s, why do you think it's declining where all the best players in the world are going to Spain, Germany and England?
''I just don't think there is vision in Italy and mentallity that looks abroad to make the league more exciting. I think except for Juventus, there is no stadium that would be considered fun to go to in a match. I think comparing the Premier League to Serie A in the United States and how it is marketed, BeIN Sport have done a really great job at promoting the league better. You had players that made the league special that were getting older and didn't have people to replace those players. You look at those working for the Italian FA and the controversy they've made such as racist remarks, and if that happened in say those mentioned countries, that's a disqualification right off the bat. I'm more optimistic to see Italian football coming back to what it used to be, but I think it will be very hard until their is more leadership within clubs. The decline of such a successful like Milan have also played a part and they really need to get back on track as well.''
What are your expectations for Juventus' tie against Borussia Dortmund in the Champions League?
''I think they have a good chance of going far. I think Dortmund is the opposite of Juventus. They do well in the Champions League but horrible in the league whereas Juventus are the complete opposite of that. It's a real fascinating matchup. Allegri deserves praise for bringing that European mentallity to Juventus, where previously Conte has said that Juventus don't have enough revenue to play European football. I think they have a huge chance and are slight favorites. I think what helps them is Vidal who is an absolute difference maker so I believe that is they go through Dortmund, then you know a lot can happen in the draw. I wouldn't underestimate Dortmund however.''
How will Italy do in preperation for Euro 2016?
''I'm not that optimistic in all honesty. I think Italian football have a lot of older players who are at the end of their career like Andrea Pirlo and Gigi Buffon, and the fact that you have to rely on them makes me not optimistic. You look at the new players and see who they have, and there is not that much. Marco Verratti could be that player that could be world class in the future, even Mario Balotelli has some few flashes, yet if you look at how he's done in the past World Cup and at Liverpool, even his relationship with Conte isn't that good, so it's tough. Domenico Berardi is also a player to watch for, but he has disciplinary problems as well. Also their defense isn't that good, but I think some rising players in the future like Daniele Rugani from Empoli who Conte coached previously at Juventus. At the same time, usually when Italy goes to competitions where they have low expectations, they tend to do pretty well like in the World Cup in 2006 and Euros in 2012.''
What is the future of USA Soccer?
''I'm very optimistic for soccer in the United States. I think there is a lot of factors working in soccer's favor. I think with what we are seeing in the NFL might be going on the decline in the future, as well as the popularity of baseball. I think people in the USA like most about soccer is that it's 2 hours and it's fun, and no commericals comparing it to the huge amount in the NFL. I think when MLS brought Kaka and Giovinco, you might see new players coming and I think that's a great sign to see. They're trying to built soccer-specific stadiums as well so I'm proud of that as well. I think the USA could be a powerhouse as a league and as a national team in the future and I probably wouldn't have said that a year ago, but I think everything is in place for that to happen. In terms of winning a World Cup, it's possible. As more young kids play the sport than they did 10 years ago, a lot of parents could be concerned with other sports. As we see the best young athletes playing soccer and even with the salaries in MLS, could also be in line with other American sports. Maybe in your lifetime, and it wouldn't be impossible.''
What makes your tweets and news about transfers so reliable when you compare it to other sites?
''The guy that I work for deserves 95% of the credit. I work with the best journalists in the business. Now that I have my own contacts, I get things and I talk to a lot of people so I get my own information. The reason why I wanted to work for him is in the longrun, if you report the truth and don't exaggerate things, you're going to built a track record and reliablity. Less is more. The accurate, the more people believe it. If people tell me things and I'm not 100% certain that it's legit, I won't believe it. In terms of news, I think it's better to be right than to say it first.''
What advice do you have for journalists?
''First is to read as much as you can. I started writing and making a lot of original articles. The reason why I was somewhat good is because I read a ton of good writers. Treat people with dignity and respect as well. Be patient and realize that things take times like your reputation and follower base, that it doesn't work overnight. Be accurate as well. And in the long run, it will work out. If it could work for me, it could work for anyone.''