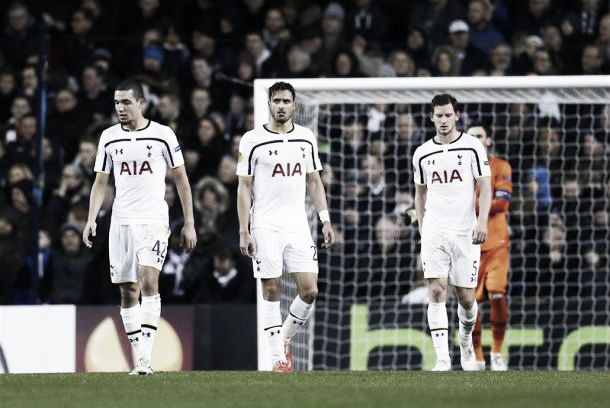 Tottenham and Fiorentina look to equal their round of sixteen appearance last season as they duel it out in the Stadio Artemio Franchi for that coveted spot. Last week's game at White Hart Lane saw Soldado score a rare goal this campaign, but that was cancelled out by Jose Basanta right before halftime. A spot in the round of sixteen is vital for both sides as they are both currently out of a Champions League spot based on their league table positions.
Tottenham, managed by first-year coach Maurico Pochettino, are enjoying the most entertaining yet successful football they have played since the days of Gareth Bale. The side has picked up ten points in their last five league games and are in the Capital One Cup Final against Chelsea this coming weekend. This squad has been rejuvenated by their tallisman, Englishman Harry Kane. Kane, who grew up not too far from White Hart Lane, has been a blessing for Spurs this season with 24 goals in all competitions, 14 of those goals have come in the Barclays Premier League. This squad is more than Kane though, with the likes of Christian Eriksen and goalkeeper Hugo Lloris also leading the line. Spurs were pipped to the top spot in their group via Turkish side Besiktas losing 1-0 to them in Turkey meaning they would go on to finish second just a point behind the Turks. The team is fully healthy with no known injuries reported.
Fiorentina have recently suffered the loss of star Colombian winger Juan Cuadrado, but that did not stop them from giving Spurs a difficult time at the Lane. Managed by Vincenzo Montella, they are looking to finally break out of a slump and break it into the Champions League once again but being fifth in the Serie A right now a ways off Napoli isn't helping. The Viola are on a bit of a roll right now, currently undefeated in their last seven and in the semifinals of the Coppa Italia. Even without Juan Cuadrado, this squad has some talent with German Mario Gomez and Italians Alessandro Diamanti and Giuseppe Rossi on the squad. They finished on top of a fairly straighforward Group K three points over Guingamp. Tomorrow Bernardeschi and Rossi are out with knee injuries. With both teams currently still in the hunt for Champions League spots plus still alive in a cup, the team that advances should being in a wave of momentum going into the league. This match has the potential to go all the way to penalties where Spurs should have a slight edge with Hugo Lloris in net.