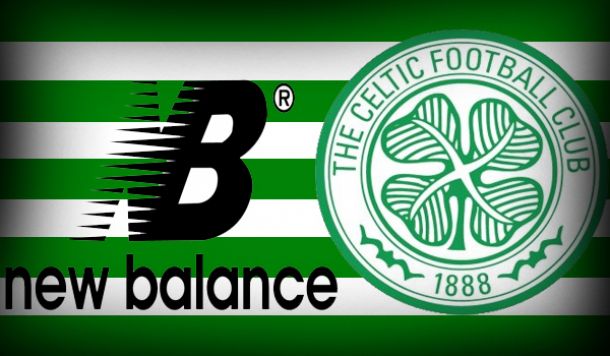 Celtic announced this afternoon that they have signed a kit deal with the century old sporting company, New Balance.
The Boston based manufacturer ended months of speculation by announcing on Twitter that the Scottish champions has joined a new list of football clubs to the chain's growing list.
Celtic chief executive, Peter Lawwell, told a press conference that the deal was the "Biggest sponsorship deal ever and believe it's the biggest ever in Scottish football."
Lawwell also said that "In challenging times for Scottish football, shows the esteem Celtic are still held".
He also said that the Premiership holders "Join Sevilla, Liverpool, Porto- great sporting brands."
The deal has been rumoured to have reached the £29 million mark, however this is yet to be officially announced. This sponsorship with New Balance ends Celtic's 10 year relationship with sporting powerhouse, Nike.
Richard Walker, General Manager of New Balance also spoke at the press conference along side Lawwell and manager, Ronny Deila. Walker said, "Delighted is an understatement. A big deal in New Balance history, our goals are well aligned."
The General Manager also spoke of his company's potential in football including this deal with Celtic, he said, "We have launched in London, Sydney and New York, to show our global ambitions and rounded off by this announcement."
He also said, "For us as a brand, Celtic regular contenders in the UEFA Champions League and Europa League, we want to be in the European stage and also global stage."
Walker also commented on the global reach with the Celtic support, he said, "Celtic fans are everywhere in the world and we as a brand want to be with Celtic going forward."