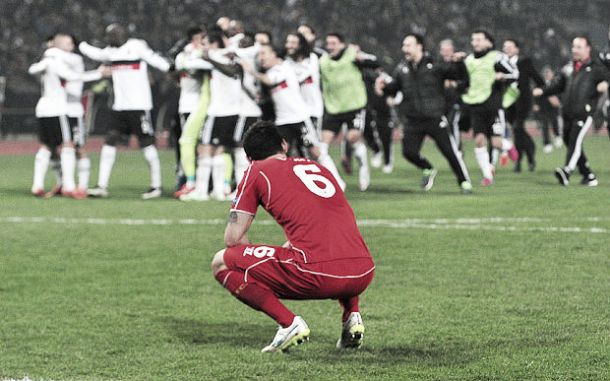 The 25-year old Croatian joined Liverpool in the summer transfer window last year for a fee of 20 million pounds. Dejan Lovren was one of three Southampton players to make the move to Merseyside, as part of Brendan Rodgers' plan to improve his side.
Liverpool's defence had been leaky in the 2013/14 season, and was dealt a major blow when vice-captain Daniel Agger announced his departure from the club in the Summer.
Dejan Lovren would be the main candidate to take over his role as the central defender alongside Slovakian Martin Skrtel for the start of the 2014/15 season.
Suffering a groin injury in December, it gave other players a chance to show Brendan Rodgers what they're capable of. Mamadou Sahko and Emre Can got a lot more time on the pitch. Emre Can is still a regular starter for the Reds, as they've adopted a back three format.
So can the most expensive Liverpool defender of all time cement his place in Liverpool's starting XI?
Coming back to England after their harsh exit from the Europa Leauge, the Croatian unternational showed improved confidence, helping Liverpool secure a 2-1 victory against 2nd placed Manchester City. But Rodgers decided to bench the centre-back for the Swansea game, and Sakho looks the likelier to retain his place in the side.
Consistency will be massive if he wants to be Rodgers first pick. Bearing in mind he's only been at the club for eight months, he may need a few more months to settle in and find his form, but so far he has not been good enough.
Lovren has yet to bring the consistency that many expected of him, but he has put in improving performances in recent games - it's up to him to keep them up and prove he can still make it at the club.
Liverpool face Manchester United on Sunday, a strong backline will be imperative to get a result.