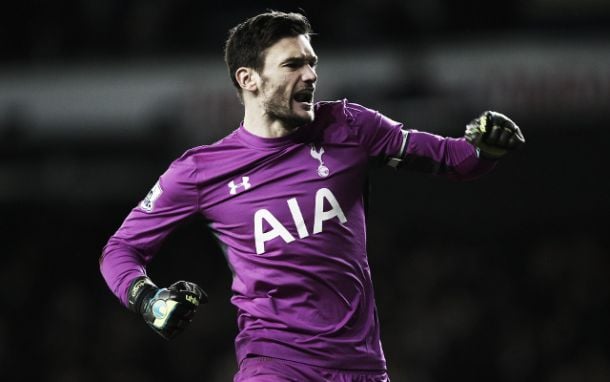 Manchester United goalkeeper David De Gea has been hands down their best player.
His form obviously hasn't gone unnoticed as it does seem that United have conceded to the fact that the Spaniard will be moving on to Real Madrid in the summer.
If that does turn out to be the case Louis Van Gaal will be not short of options if rumours are anything to go by as numerous keepers have been linked with a move Old Trafford.
In light of this, here are the top thee goalkeepers that have been linked with a move to Manchester United in the summer.
3. Jasper Cillessen
At three we have a keeper at the club where Van Gaal made his first mark on the coaching scene with Ajax's Jasper Cillessen. The 26-year-old has been a rock in between the sticks conceding just 26 goals in 43 appearances which is 10 less than De Gea conceded.
His overall stats this campaign seem to be better than the Spaniards, Cillessen has kept 12 league clean sheets to De Gea's 11, his average saves to goal is 2.52 compared to De Gea's 2.17 and his average goals conceded at 0.81 is significantly lower than De Gea which is at 0.97.
Cillessen has two years on De Gea but Cillessen has previously worked with Van Gaal at the 2014 World Cup and could be a solid addition to the United backline.
2. Samir Handanovic
Inter Milan have had another poor campaign finishing eighth in the Serie A table missing out on European football, however one of the bright lights in what has been a generally miserable season has been goalkeeper Samir Handanovic.
The 30-year-old has again proved to be a solid asset to the Italian side, despite being behind a shaky defence he managed to keep 11 league clean sheets in 37 appearances which was equal to the Spaniard's record.
His stats don't really match up to De Gea and he also has a considerable amount of years on the Spaniard but if he were to come to Manchester a man of his experience would do the world of good for the young defence in front of him as well pulling out top performances each week.
---
More from VAVEL:

Manchester United reject Valencia's approach for Valdes
Van Persie hints at possible Juventus move
Hernandez looking to sign for Real Madrid

---

1. Hugo Lloris
The goalkeeper who has been linked with a move to Old Trafford the most has to be Tottenham Hotspur Hugo Lloris. The Frenchman has been linked with a move north since his Lyon days and the rumours have yet to go away even throughout his time at White Hart Lane. With De Gea expected to depart, the rumours have begun to resurface.
Lloris hinted at a move away from White Hart Lane and into the Champions League scene, where United are next season.
United can't be blamed for their persistent interest in the 28-year-old as he proven a solid asset throughout his whole career especially this season behind a shaky Spurs defence, despite that he has again proven crucial keeping 13 clean sheets, nine in the league and conceded 44 goals in 55 appearances.
Like Handanovic, his stats don't quite match up to the Spaniards but I believe that out of the three candidates Lloris is the one with the most quality. He also seems to be the most realistic signing of the three with Lloris searching Champions League football which United can now offer and world-class keeper such as Lloris is deserving of a big move to a big club like Manchester United.