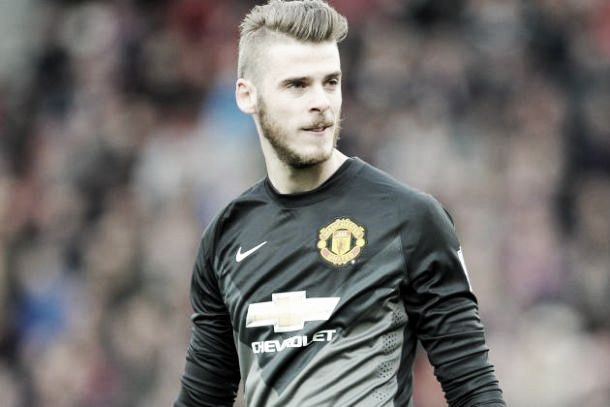 David De Gea has been touted to move Real Madrid from Manchester United throughout the last season. But it looks like he will finally get his move. According to numerous reports in England, Real Madrid have made their move for the Spaniard.
What are real likely to bid for De Gea?
According to Daily Mail, Real Madrid have made an initial bid of of £18.3 million with a further £3.7 million in add-ons. De Gea has refused to sign a contract extension at Manchester United which means he is in the last year of his present contract which could help Los Blancos to get him at Bargain price.
Despite his contractual issues, United are hoping that Real Madrid meet their evaluation of player which is close to £35 million. With Iker Casillas almost out at Madrid, the ball is perfectly placed in United's court.
David De Gea has been immense for United this season. He has single handedly saved points for the Red Devils which helped them in the clinching the fourth place in the league.De Gea has been facing problems in Manchester as his family is in Spain.
Could United swoop for one of Real's star men?
On the other hand United have expressed their interest in getting one player from Madrid. After Gareth Bale confirmed that he is staying at Bernabeu next season,United have set an eye on getting Karim Benzema from Los Blancos.The interest for the Frenchmen was from Sir Alex Ferguson's time but he chose to join Madrid in 2009. United would like to finally land the forward now.But the agent of Frenchmen denied every rumour last week by saying that his client is happy to stay in Madrid.
With De Gea leaving United surely a sour news but if somehow Benzema goes the other way the blow will be softer.This will eventually be a win-win situation for all the parties.