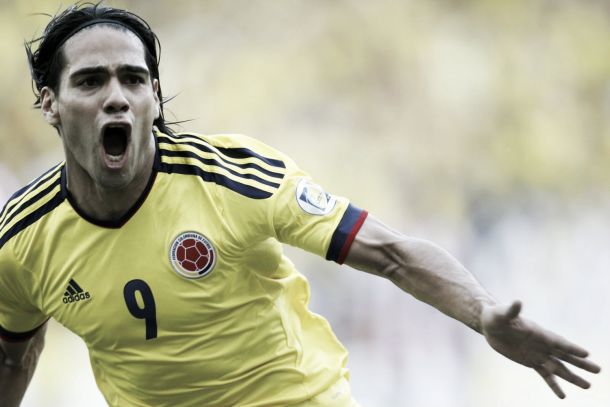 According to Sky Sports, the current Premier League champions, Chelsea have agreed on a loan deal for former Manchester United and current AS Monaco striker Radamel Falcao.
The Colombian striker joined Manchester United last season on loan from Ligue 1 side AS Monaco, however he failed to replicate his fine form from Atletico Madrid and Porto. During his solitary season at Old Trafford, he spent the majority of his time on the bench and playing 26 matches, and scoring only four goals for the Red Devils.
The 29-year-old has stated that he wanted to stay in the Premier League and had been in talks with the West London club following the release of Didier Drogba. Manager Jose Mourinho has also spoke publicly about the dicussions, stating his desire to help Falcao "reach his level again".
Falcao made a name for himself at Argentine giants River Plate, where in 8 years he scored 34 goals in 90 apperances for the Buenos Aires and won the Primera División in 2008. The following year he was transfered to Porto where he became an renowned goalscorer, scoring 41 goals in 51 matches and winning the league, the cup, the Super Cup twice and the Europa League in 2011. He also received the Portuguese Golden Ball award, becoming the first Colombian to do so.
Following that, he went to Atletico Madrid for £35 million where he would enjoy the majority of his success. He won the Europa League in his first season as the Colombian played a key role in Atlético's 12-match winning streak in a single Europa League season, making them the first team ever team to do so. He scored 52 times in 68 matches and he was also the top goalscorer in both of his Europa League triumphs. He won his first UEFA Super Cup in 2012, becoming the first player in history to score a hat-trick in the contest, when he did so against European champions Chelsea and won the Copa Del Rey in that same season.
He came fifth in the 2012 FIFA Ballon d'Or and was named in the FIFA XI for 2012. He moved to AS Monaco for £52m in 2013, where he scored 11 times in 20 matches but was plagued by an ACL injury which effectively ended his chances of making the 2014 FIFA World Cup for Colombia.
He is currently in Chile for the Copa America for his native Colombia.