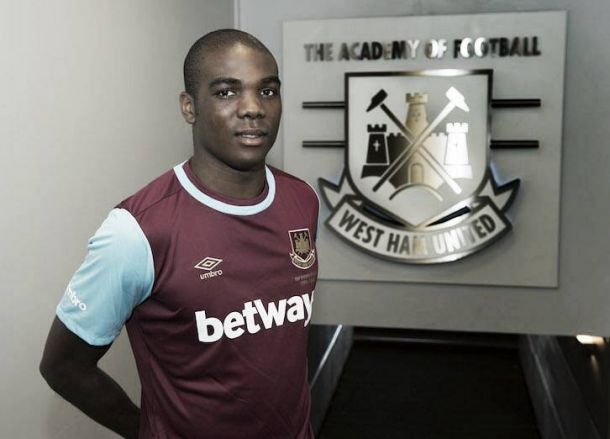 West Ham United have unveiled their fifth summer signing after the capturing of 27-year-old Italian international, Angelo Ogbonna, from Serie A champions, Juventus, for a fee believe to be in the region of around £8.5million pounds - with a large dependency of the fee on bonus payments - on a four-year contract deal.
Ogbonna becomes the fifth signing for the East London outfit who are looking to add to an already talented squad after their acquisitions last Summer. Darren Randolph, Pedro Obiang and Dimitri Payet have all been signed so far - with Stephen Hendrie joining the club this Summer after agreeing a deal back in the January transfer window. Adding Ogbonna to this list only goes to show the club are trying to get in established players, who are all of a good age and are talented.
The 'Old Lady' sticks to her word
If you believe everything you read in the newspapers, it was rumoured by the Daily Mail that Southampton had launched a bid to gazump the Hammers in acquiring Ogbonna's services. However, Juventus are said to have turned down the bigger fee from The Saints as they'd already given their word to West Ham that they'd do business with them. In days where footballers and clubs dance to the tune of 'money speaks' - it was refreshing to see this story - especially after the unravelling of another London club's dealings; with Tottenham's controversial gazumping of Southampton to sign Toby Alderweireld from Atlético Madrid.
The player himself had already turned down a move to Everton, preferring a move to East London - which in itself, much like the Payet signing, goes someway to proving that West Ham United should be seen as a serious force outside of the top four this season.
Ogbonna's stagnation
The deal suits all parties all round. Juventus will recoup pretty much all of their money that they had outlaid on the player they signed from Torino in 2013. Ogbonna though, endured a tough time at Juventus, but prevailed through their hugely rotated defence, which saw him also come into a fairly unknown quantity of a back three. Despite this, he still managed to appear 41 times over two seasons, even against stern opposition in veterans - Giorgio Chiellini, Leonardo Bonucci and Andrea Barzagli. What was also impressive was he had an extremely high pass accuracy which was just below 90% for his whole time at Juve. Of course, there is the small matter that he also acquired two Serie A winner-medals.
For the player then, it will prove a chance to make himself a force in a back four again, much like he was renowned for being when captaining Torino, and, helping guide them back into the Serie A. West Ham will be hoping he regains that confidence too, as it is the only thing which has been missing from his game in recent years.
With an experience ex centre-back as his manager, in Slaven Bilic, who better to guide him back into his best form? He seems ready for the adventure ahead, saying to the club's official site: "My heart told me that the right decision was to play for West Ham United. I cannot wait to start working under Mr Bilic and with my new team-mates. I feel ready for this new adventure."